Holiday Sustainability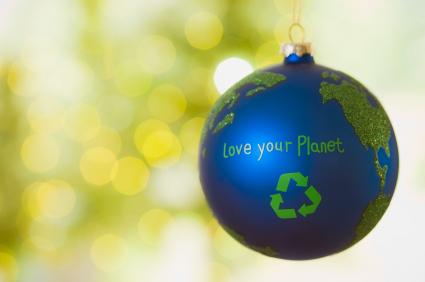 Although the holiday season is a time for giving and being with family, it's also a time of great waste. According to Nathan King, a sustainability program manager at Virginia Tech, Americans throw away 25% more trash during the holidays than any time the rest of the year. Around 100 million people also travel for the holidays, mostly by personal vehicle, so emissions are high. So the stress on the environment is at an all time high this time of year. Many people do their part to reduce this stress. For instance, WMC senior Gabriella Nowak practices holiday sustainability by "using reusable plates and utensils rather than paper plates for dinner." How can you help?
O Christmas Tree
Choosing a live tree is more eco-friendly than an artificial, plastic tree. If you do buy a live tree, there are many options to dispose of it at the end of the season. To illustrate, when Gabriella Nowak is done with her tree, she says her family puts it at the curb. Another option is to recycle your tree. According to Russ Crespolini from the Long Valley Patch, residents can drop off their trees at the Department of Public Works on 54 Rock Road. The trees will be shredded, and the wood chips from them will be availab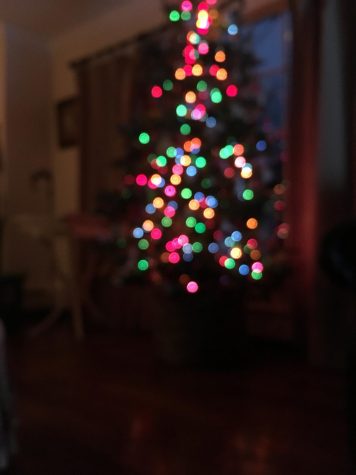 Star Light, Star Bright
Ditch standard holiday lights for LED light bulbs. A U.S. Department of Energy study found that if everyone in the U.S. used LEDs instead of incandescent, at least 2 billion kilowatt-hours of electricity could be saved in a month. New York's Department of Environmental Conservation has also found that LEDs are 90% more efficient than traditional lights.
Dinner Party
Holiday feasts are a lot of fun, but also lead to a lot of food waste and electricity use. To avoid waste, serve finger-foods, use smaller plates to encourage smaller portions, and ditch paper plates and cups for reusable dinery. If you do end up with leftovers, store them in reusable containers instead of single-use plastic wrap. WMC senior Livi Mancuso says that when she has holiday leftovers, she "eat[s] them the next day usually, so send[s] them home with family members," as a way to reduce waste. Likewise, Gabriella stores her leftovers "in the fridge for the next few days." If there are too many leftovers to eat, compost the food (make sure you know what can be composted and what cannot), or donate to a local food bank. Finally, to save electricity and energy, turn down the thermostat and let your guests' body heat warm the room (make sure your guests are on deck though!).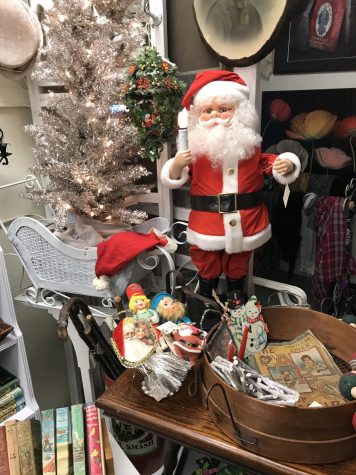 Christmas Wrapping
Standard wrapping paper can't be recycled. And Americans throw away a lot of that stuff. According to Stanford University, if every American family wrapped only 3 presents in recycled or reused materials, they would save enough wrapping paper to cover 45,000 football fields. Consider:
        – Using newspaper, paper scraps, or brown craft paper
        – Sending an ecard in place of a paper one
        – Using gift bags and baskets
        – Adding a bow or ribbon to gift boxes without wrapping them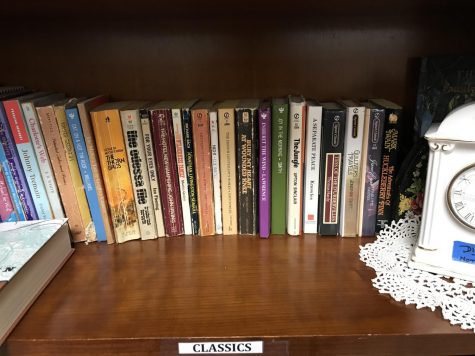 Nifty Gifties
Shop locally this year: it reduces transportation emissions, and also supports small businesses! When shopping, consider buying vintage or secondhand. Also considering gifting experiences, instead of material goods: gift cards and certificates to restaurants, concerts, theatre shows, museums, zoos, donations to an organization, and more. For instance, Gabriella Nowak's favorite restaurant is Mama's Cafe Baci in Hackettstown. For your family and friends who love Italian food, Mama's offers gift cards and even merchandise! Livi Mancuso's favorite local business is The Coffee Potter, which offers gift cards and a monthly subscription box called Do Good Coffee – the perfect gift for your favorite coffee lover! Another great idea is to give edible items that you prepared with care, like cookies or breads, or make a gift of your own if you are particularly crafty, like a knitted scarf or an art piece. Also consider gifts that encourage your loved ones to adopt a more sustainable lifestyle, like reusable water bottles, bamboo toothbrushes, beeswax wrap, or a book about sustainability.
Leave a Comment
About the Contributor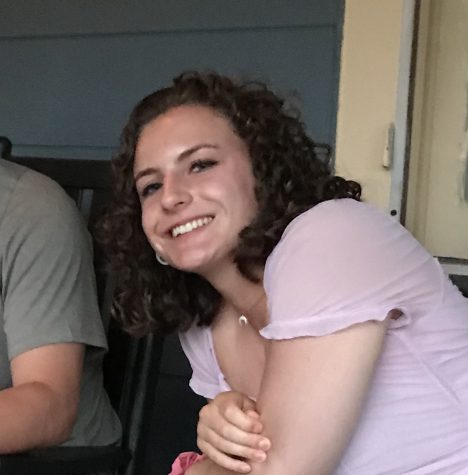 Analise Draghi, Co Editor-in-Chief
Analise is a senior at West Morris Central high school. During her junior year, she was a world news editor for The Paw.  She has a passion for educating...