Spotify Wrapped and Apple Music Replay: A Musical Year-in-Review
The two most popular music streaming services gave music lovers an early holiday gift this year! On December 2nd, Spotify released its annual 2020 Wrapped feature. The competing streaming platform's yearly stats feature, Apple Music Replay, has been available since January, but it has recently come to light because of the competition. Though not nearly as big of an event as Spotify's personalized stats and unique year-in-review playlists, it gives Apple Music users something to look forward to as well after this mess of a year.
Spotify Wrapped
This year's Spotify Wrapped feature was formatted similarly to Snapchat or Instagram stories. As you click through the slides, you are presented with individualized information and little quizzes about your listening habits from the year. It covers your top genres, songs, and artists, as well as how many new artists you discovered and how many times you listened to your top song.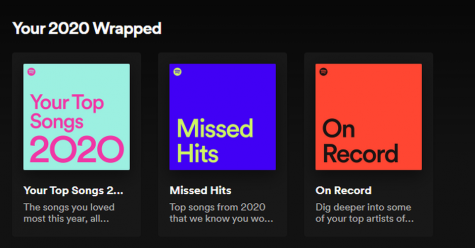 After you are done clicking through the actual feature, each user gets three individualized playlists: Your Top Songs 2020, Missed Hits, and On Record. The first one is your top 100 songs from this year. Missed Hits are songs from this year that you haven't listened to, but based on your music preferences, songs you may like. On Record compiles some of your top songs with interviews and podcasts where artists talk about these songs and any stories or deeper meaning behind them.
On a less individualized note, Spotify also created a Spotify Wrapped category for the entire world's listening habits for the year. This category supplies playlists that cover the top tracks and artists of the year, top podcasts, best songs by genre, and throwbacks in general. They also highlight "the strong, courageous voices of 2020" with their Stories of Resilience podcast collection. They bring back times that made people smile with their "Finding Moments of Joy" podcast collection.
If you'd like a glimpse into the world's listening habits for the year, here are Spotify's Global Stats lists:
Most Streamed Artists Globally
Bad Bunny

Drake

J Balvin

Juice WRLD

The Weeknd
Most Streamed Female Artists Globally
Billie Eilish

Taylor Swift

Ariana Grande

Dua Lipa

Halsey
Most Streamed Albums Globally
YHLQMDLG

, Bad Bunny

After Hours

, The Weeknd

Hollywood's Bleeding

, Post Malone

Fine Line

, Harry Styles

Future Nostalgia

, Dua Lipa
Most Streamed Songs Globally
"Blinding Lights" by The Weeknd

"Dance Monkey" by Tones And I

"The Box" by Roddy Ricch

"Roses – Imanbek Remix" by Imanbek and SAINt JHN

"Don't Start Now" by Dua Lipa
Most Popular Podcasts Globally
The Joe Rogan Experience

TED Talks Daily

The Daily

The

Michelle Obama Podcast

Call Her Daddy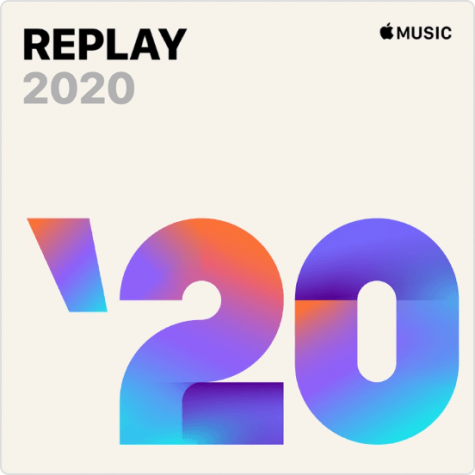 Apple Music
Apple Music replay, similar to Spotify Wrapped, displays users' top songs, albums, artists, time spent listening to each
song, and frequency of listens. They do not take the same interactive, graphic-packed approach as Spotify, but they do find ways to set themself apart in a positive light.
According to 9 to 5 Mac, Apple Replay 2020 is able to update itself at any time of the year. Unlike Spotify's feature, users do not need to wait until December to look at all their stats. So, Apple Music Replay 2021 can be accessed as soon as January 2021. To access this feature, however, users would need to use a browser and head to the website instead of being able to access it from the app.
Although not directly related to Replay, Apple awarded four artists this year with the second annual Apple Music Awards:
Artist of the Year: Lil Baby
Breakthrough Artist of the Year: Megan Thee Stallion
Songwriter of the Year: Taylor Swift
Top Song of the Year: "The Box" by Roddy Ricch
You can browse through the rest of Apple Music's top songs, artists, and albums loved both currently and throughout 2020 here.
If you use these streaming platforms and need help finding your individualized musical year-in review, click here for Spotify Wrapped and here for Apple Music. Happy listening!
Leave a Comment
About the Contributor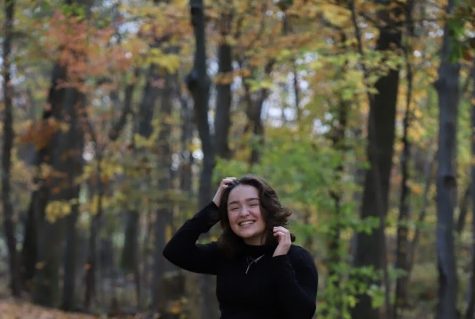 Sarah Garcia, Staff Writer
Sarah Garcia is a senior at West Morris Central, and this is her second year with The Paw. In her free time, she loves to make and listen to music. She...