Ort Farms' Summerfest Showcases the Diversity of Northern New Jersey
Ort Farms is arguably the heart of Long Valley, providing not only fresh produce but fostering a sense of community. This sense of community was especially evident this past weekend at the Summerfest, a celebration of the summer season and all of the summer goods that Ort Farm supplies. Summerfest was not only an Ort Farms affair though, the farm also brought in Czig Meister Brewing, a number of food trucks, Marketspace Vendors, and other small businesses from the community.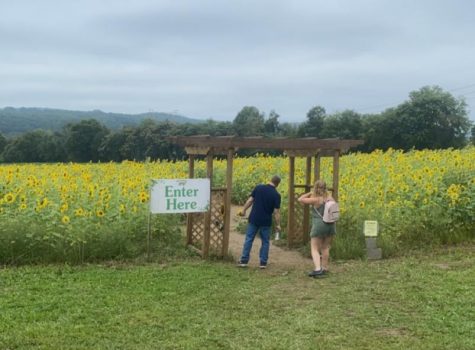 In terms of activities, Summerfest was full. Visitors were invited to engage in all of the standard Ort Farms fare: visit the farm animals, shop for fresh produce, go on hayrides throughout the farm, and there were wooden playgrounds and a hay pyramid for younger kids to play on. There were also more summer-specific activities: a sunflower trail with spots for picture-taking and a pick-your-own sunflower field. Although it started off as a slightly dreary day, the sky got nicer as time went on and there were great opportunities for picture-taking. 
On top of the activities curated by Ort, there were also a wide range of outside businesses that brought their work to the festival. Czig Meister Brewing, a brewing company based in Hackettstown, had a stand selling beer from their craft brewery. There was also an Ort-sponsored stand selling typical fair fare like sausages, chicken tenders, and Philly cheesesteaks, as well as large containers of fresh-squeezed lemonade. To top off the food options, two food trucks were also stationed at Ort for the festival: Mine Hill's Jersey Rollz, serving "gourmet egg rolls with a twist", and Manalapan's Latin Bites, a Cuban/Puerto Rican restaurant that owns multiple food trucks to cater events like Summerfest. The festival was also provided with music by two local bands: Bright-Eyed Deliverance, a reggae/rock band from Newton, and Secret Sound, a rock-funk-jazz fusion band from Asbury Park. Both are skilled jam bands, and the soundtrack for the afternoon was lighthearted and easy to listen to. 
Finally, the main event of Summerfest was an expansive grid of tents, each a small business brought in by Marketspace Vendor Events, a "platform for craftspeople" that creates markets specifically for small businesses, cutting out much of the stress usually associated with booking and appearing at festivals and fairs. There were approximately 30 makers at the event, selling goods that ranged from popsicles to handmade gnomes to a visual menagerie of tie dye clothing. However, three stands stood out as particularly interesting throughout the event.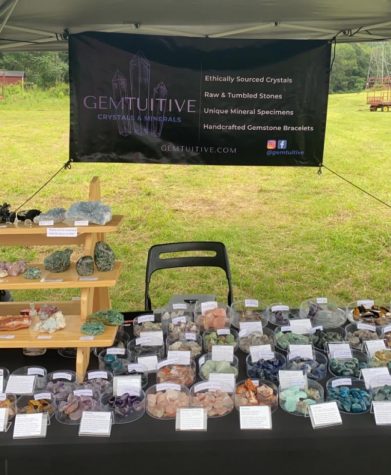 Nestled in the back corner of the grid of tents was Shan, owner of Gemtuitive, a shop selling ethically sourced gems and minerals. In an industry where many mines employ incredibly unethical labor practices, it is refreshing to meet vendors supplying more ethical alternatives, and their supply was nothing to scoff at either. They had a large variety of stones, both tumbled and raw, as well as larger geodes and specially made bracelets. They were also incredibly helpful, not only were there educational cards for each type of crystal recording their place of origin, characteristics, and uses, Shan was also incredibly helpful in answering any questions that buyers had for them. Gemtuitive is mostly an online seller, but can also be found at many craft fairs and makers markets such as Summerfest.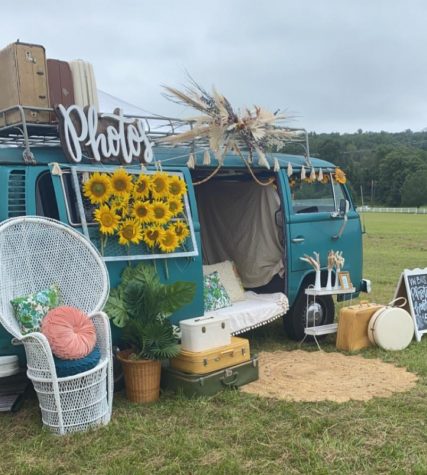 Directly across from Gemtuitive was another particularly interesting vendor: Art Across Borders. Business owner Sam owns a powder blue 1978 Volkswagen van named Flo, which she decorates with pillows, suitcases, plants, and sunflowers in order to capture the trendy "hippie-traveler" aesthetic. Customers could purchase Polaroid pictures of themselves in the van and Sam even took photos of customers on their own phones for no cost. Behind the van, she was also selling homemade art pieces. Sam rents out her van for photoshoots and festivals, and her exuberant positivity made her a standout vendor at the festival.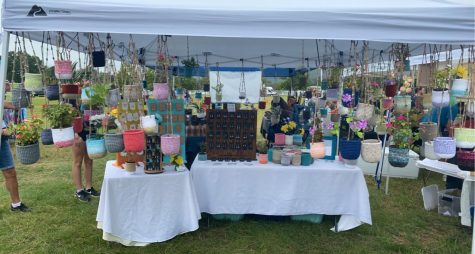 The final standout vendor was Love For Your Plants, a family-owned shop selling hand-crocheted plant holders in a variety of colors. Some holders are designed to hang, with matching beaded hangers, while others are simply left on the ground. On top of these adorable plant holders, they were also selling a myriad of beautiful beaded jewelry: from palm leaves to turtles to palm trees. Love For Your Plants stood out not only for their gorgeous tent design (using vertical space to their advantage to make it seem more like a typical storefront) but also for the obvious passion that owner Charlene Raymond holds for her craft.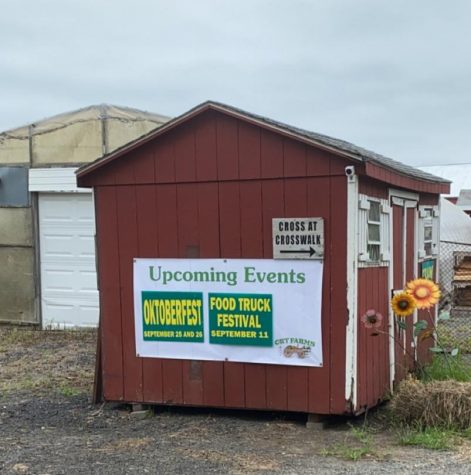 Although these 3 vendors in particular were standouts, it is important to note that all of the vendors at the tent, and every small business present at Summerfest, is a part of Northern New Jersey's diverse small business community, and it is important to support these small businesses in order to grow the community as a whole. Festivals like Summerfest are great opportunities for these businesses to grow, and in turn, the support of these businesses supports Ort. It's a symbiotic relationship that helps the community grow as a whole. If you'd like to continue supporting both Ort and small NJ businesses, or just have a fun time at the farm, Ort has other activities on the agenda for this Fall. There is another food truck festival planned for September 11th and an Oktoberfest Celebration on the 25th and 26th! Make sure to stop by if you have any free time, as you're doing a service not only to yourself but to the whole community.
Leave a Comment
About the Contributor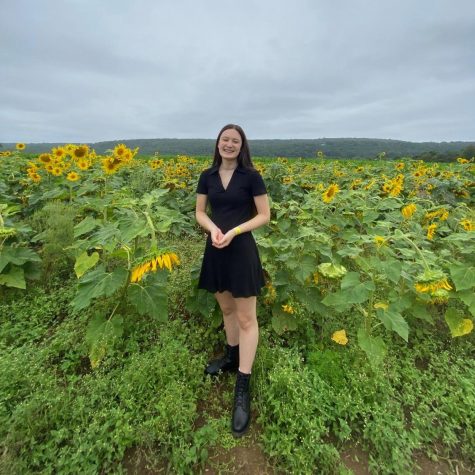 Evelyn Oravez, Editor-in-Chief
Evelyn is a senior and Journalism III student this year, and is one of The Paw's editors-in-chief for two years running! This year she is excited about...