Holiday Activities to Enjoy in NJ!
The holiday season is in full swing! New Jersey hosts many holiday activities, drive-in shows, and more. Below is a list of holiday themed things to do to get in the Christmas spirit by yourself or with friends and family! The distance for the events included vary depending on where you are able to travel to. All websites are linked for convenience with more information about each event. 
1) Dasher's Newark Drive-Thru Christmas Light Show. Enjoy a drive-thru light show that syncs to the music inyour car! Simply tune into radio station 97.5 FM and watch as the holiday lights dance with the beat of the music. The whole experience lasts about 30 minutes. The production costs $30-$35 per car. It is located at Newark Moonlight Cinema, 220 Orange St, Newark NJ which is about a 48 minute drive from Long Valley. This event runs from November 19th to January 2nd 2022. Check out the website for more information here: Website
2) Turtle Back Zoo Holiday Lights Spectacular. Walk through the zoo and see a show of illuminated scenes and animals that are set up all around the area. Admission is free, however, donations of canned food, new toys, and winter coats are recommended. This event is located at the Turtle Back Zoo, Northfield Ave, West Orange NJ which is again, about a 48 minute drive. It takes place from November 19-November 21, November 26-November 28, December 3-December 5, and nightly starting December 10-December 31: From 5pm – 9pm (Closed Dec 24 & 25). Check out the website for more information here: Website
3) Winter Walk in Taylor Park. If you're looking for something more casual, the winter walk offers a relaxing stroll through handmade snowflakes, trees wrapped in lights, photo-ops, and more! It is great for little kids since it's all visuals and you can go at your own pace! Entry is completely free as well. The park is located at Taylor Park, 100 Main Street, Millburn NJ. About a 44 minute drive out of Long Valley. The decorations will be up from November 21 until February 1st. Check out the website for more information here: Website
4) Skylands Christmas Light Show & Christmas Village. Ride through a mile long drive surrounded by over 2 million lights. In addition, a brand new winter village has been added! It costs $29 per car for the light show however admission to the village is free.  This event is located at Skylands Stadium, 94 Championship Pl, Augusta NJ, also being about a 48 minute drive. The event runs from November 24th until January 9th, 2022. Check out the website for more information here: Website 
5) Morristown Christmas Festival. Take a walk through the Morristown Green, decorated in bright lights, trees, ice sculptures, and more. Stop by to get a picture with Santa too! Entry if free and a photo with Santa is $10.  Head down to 10 N. Park Pl, Morristown, NJ, about a 32 minutes drive! This event runs from November 28th-December 19th, however certain activities are only available on select dates; see the website for specific dates, linked here: Website
Leave a Comment
About the Contributor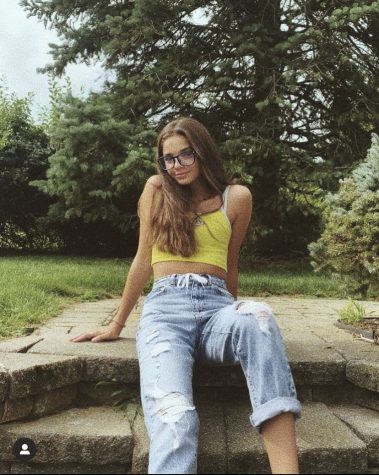 Lauren Allocca, Staff Writer
Lauren is a Junior at West Morris Central. She enjoys writing, the outdoors, and spending time with her family and dog. This is Lauren's first year with...