Football Legend, John Madden, dies at 85
NFL Hall of Famer, former Oakland Raiders head coach, and beloved sports analyst, John Madden passed away unexpectedly on December 28th, 2021. 
Some regard Madden as one of the greatest coaches of all time as he led the Oakland Raiders to eight playoff appearances in his nine-year coaching career from 1969 to 1978. During his coaching years, the Raiders appeared in seven AFL/AFC championship games while winning the franchises first Super Bowl in 1976. Never having a losing season pinned to his name, John Madden holds the highest winning percentage among NFL coaches who have coached 100 games. 
After retiring from his coaching career, John Madden became a color commentator for multiple major sport networks such as CBS, Fox, ABC, and NBC. During his 30 year commentating career from 1979 to 2009, Madden earned 16 sports Emmy Awards for magnificent on-field analysis. 
Despite his success in coaching and commentating, Madden is most notable for lending his name and likeness to the hit football video game series Madden NFL. His goal with the video game was to have a legitimate 11 versus 11 football simulation that allowed players to learn the game of football whilst participating at a sophisticated level. The Madden NFL series is wildly popular amongst generations of fans as it has become the best-selling football video-game series of all time. 
The inspiration and long-lasting impression that Madden placed upon the NFL community got him inducted into the Pro Football Hall of Fame in 2006. At his induction, Madden regarded his love for the game of football stating, "I have never worked a day in my life. I went from player to coach to a broadcaster and I am the luckiest guy in the world."
Shortly after his death, NFL commissioner Roger Goodell published a statement saying, "On behalf of the entire NFL family, we extend our condolences to (wife) Virginia, (son) Mike, (son) Joe and their families," Goodell continued "We all know him as the Hall of Fame coach of the Oakland Raiders and broadcaster who worked for every major network, but more than anything, he was a devoted husband, father, and grandfather." 
"Nobody loved football more than Coach. He was football. He was an incredible sounding board to me and so many others. There will never be another John Madden, and we will forever be indebted to him for all he did to make football and the NFL what it is today."
– NFL Commissioner Roger Goodell
Leave a Comment
About the Contributor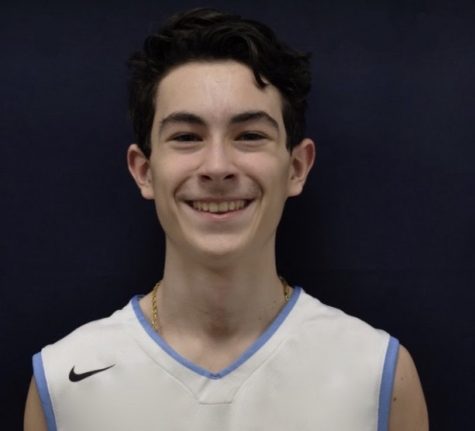 Sean Davies, Staff Writer
Sean is a senior at West Morris Central. He enjoys playing sports such as track, basketball, and football. This is Sean's first year with The Paw and he...