Mr. Cinotti Voted Teacher of the Year!
Recognizing an amazing teacher's contribution to the community.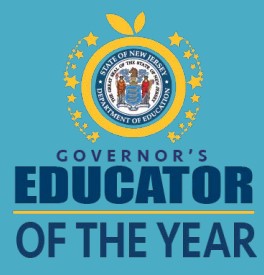 Each winter, a panel of teachers, parents, and administrators from West Morris Central meet to nominate two staff members for the NJ District of Education's Governor's Educator of the Year Recognition Program. This program honors one teacher and one educational specialist per year who are recognized as "champions for education and advocates for students and teachers." Last year's winners, Mrs. Pastore and Ms. Donnelly, along with other important members of the school community, nominated Mr. Cinotti from the English department and Mr. Cusack from the counseling department. 
Mr. Cinotti has been a teacher at West Morris Central for 18 years and has influenced a great many students with his difficult but inspirational teaching. Mr. Cinotti views himself as a "teacher of students rather than a teacher of English," and this is obvious in his impact on the student body. Many of his past students, such as junior Kate McNally, have described his class as rigorous but incredibly rewarding, incorporating many different types of activities in order to gain a deeper analysis of literature than the average high school English student. 
The Governor's Educator of the Year Recognition Award highlights 5 criteria for selection, all of which Mr. Cinotti passes with flying colors. Firstly, the teacher must have skill and dedication to their job. Mr. Cinotti has both of these qualities in bulk. He spends hours of his weekends planning classes, and when interviewed, showed a real passion and joy for teaching. He described his favorite part of teaching at WMC as the "student interaction," focusing on bringing students out of their shells and truly interested in literature. 
Next, the program requires the teacher to have the ability to inspire. Mr. Cinotti certainly puts his whole heart and soul into teaching and inspiring his students. Even last year, when everything was thrown sideways because of COVID and changes to the school, Mr. Cinotti retained his inspirational way of working with students. Sophomore Kyra Demarest had his class when Central was still teaching in cohorts, and her experience was positive. Even the pandemic couldn't stop Mr. Cinotti from doing what he loves. And his love of literature is always evident: he spoke about how much he enjoys teaching plays such as The Crucible and Titus Andronicus, and listening to students who make him think "about literature in a new way." Mr. Cinotti has very much been inspired by literature, and he shares this spark of inspiration with the students that he teaches.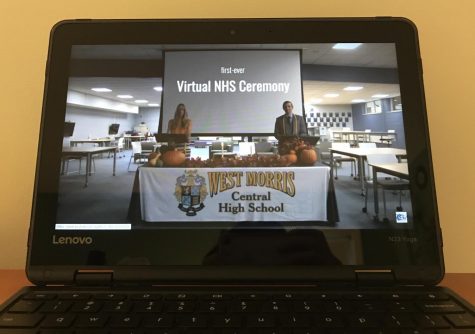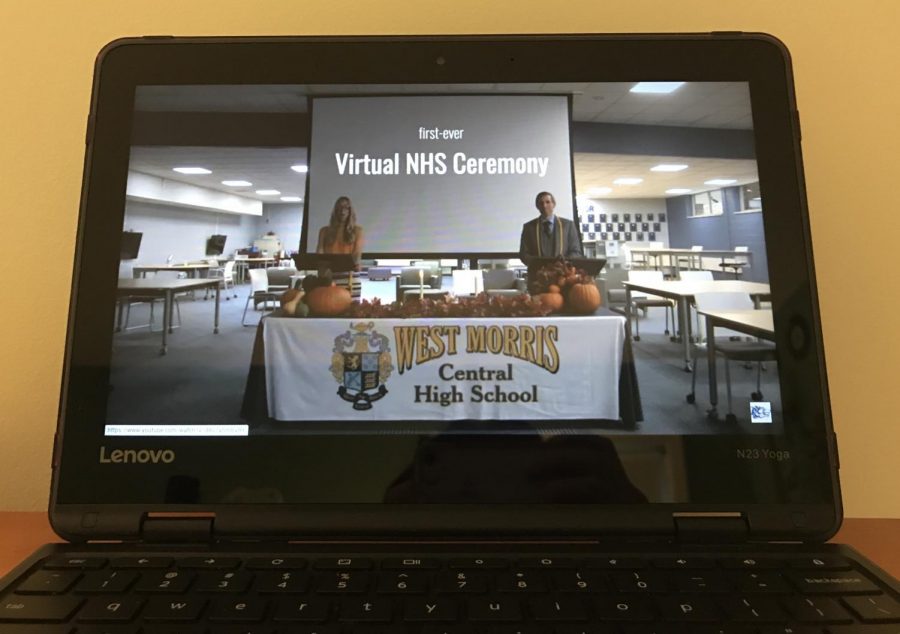 Thirdly, the teacher must demonstrate leadership and innovation both inside and outside of the classroom. Anyone who has taken one of Mr. Cinotti's English classes knows that he is full of innovation in his teaching. He loves using acting in his classes, as it requires students to take a deeper look at the text and truly feel the emotions behind the characters. His classes are definitely designed to challenge students and are not free of typical assignments like essays, but he also includes fun, interactive activities that allow students to form connections with the text.
The two final requirements go hand in hand: garnering respect and admiration from students, parents, and colleagues, and collaborating with various groups in the school community to promote a more positive school community. Mr. Cinotti was previously an advisor for the National Honor Society, a group in the school that most definitely promotes community service, both inside and outside of the school. He has created a pattern of respect and positivity within the school community and outside of it.
Mr. Cinotti has earned his recognition this year as a champion of education, advocate for the school community, and teacher of great magnitude. Thank you Mr. Cinotti for all of the work that you have put in over your 18 years here, and we are looking forward to learning with you in the future as well!
Leave a Comment
About the Contributor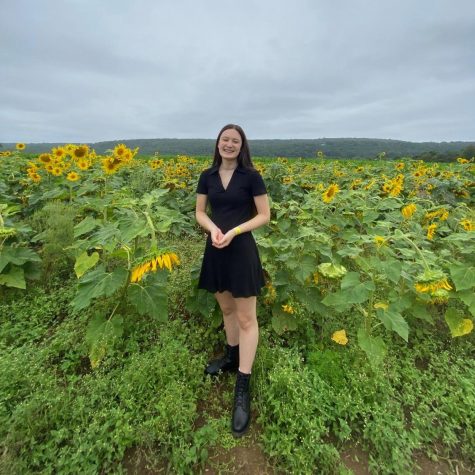 Evelyn Oravez, Editor-in-Chief
Evelyn is a senior and Journalism III student this year, and is one of The Paw's editors-in-chief for two years running! This year she is excited about...