Top Stay-cation Spots for this Spring Break
Now that we are swinging into March everyone has one thing on their mind: Spring Break. It's something that every student looks forward to from the beginning of the year. It offers a week of no school, no homework, no teachers, no stress. Many families use this opportunity to go on week long vacations to warm and tropical places, but for some they need to stay home whether it be for sports, Covid-19, or whatever reason. Below is a list of reasonably distanced and short-notice activities that anyone can enjoy this spring break! 
1) Jenkinson's Boardwalk and Aquarium 
Located at Point Pleasant Beach, NJ, Jenkinson's Boardwalk is filled with all kinds of fun for the whole family! Enjoy yummy food, rides and rollercoasters, minigolf, as well as their well known Jenkinson's Aquarium. This action packed boardwalk has something for everyone to explore and is a great option for little kids. The boardwalk is about an hour and 20 minutes away from Long Valley so definitely plan accordingly.  Just remember to layer up as it's still March in New Jersey! 
Do you love water slides but can't go on them in the winter? Well if you answered yes, Kalahari is the place for you! Located in the Poconos, Pennsylvania, Kalahari features an indoor water park filled with all of the thrilling slides you'd find anywhere else! You are completely indoors shielded from the cold Pennsylvania air. The experience also offers a huge arcade, spa, virtual reality experiences, escape rooms, and a ropes course for when it gets a bit warmer. Kalahari is great for all age groups and is do-able in one to two days. The drive is only about an hour away and definitely worth every penny! 
3) Medieval Times Dinner & Tournament 
About an hour away in Lyndhurst New Jersey you'll find Medieval Times, an action packed show and feast for those of all ages. If you're a fan of horses you will especially enjoy this show as they are featured throughout the entire thing. The performance takes you through battles, tricks, and more as you chow down on a four course meal, viking style. The meal features things like tomato soups, roasted chicken, and yummy desserts, vegetarian and vegan options are available as well. End your experience with photo-ops with the cast! 
4) NJ Rock Gym 
If you're looking to get some exercise this spring break, NJ Rock Gym offers tons of fun rock-climbing experiences. Enjoy over 12,000 sq ft of climbing surface which include features like a challenging "Bouldering Island," "Bouldering Cave," Auto Belays, and a fitness center. This experience is totally unique and definitely a good option if you want to stay warm indoors. In addition to free climbing they offer programs if you wind up loving it! NJ Rock Gym is located in Fairfield, NJ and is about a 43 minute drive. 
To conclude, here are some more small-scale activities to cure any spring break boredom. Things like: 
Trying a new place to eat

Baking a new desert

Bullet journaling

Read a new book

Start a new TV show or movie 

Have a spa day 

And of course.. sleep in!
all are awesome ways to pass the seemingly endless extra time that would normally be consumed by school. Most importantly, do what makes you happy and keeps you safe. Hopefully some of these suggestions sparked inspiration to maybe make your spring break at home a little better!
Leave a Comment
About the Contributor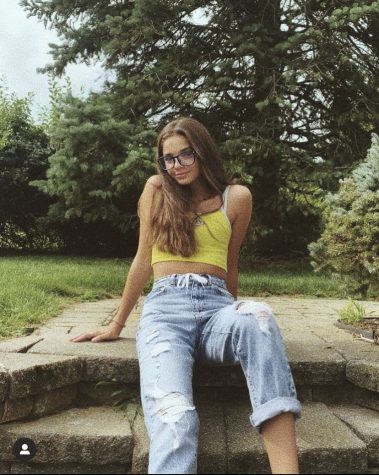 Lauren Allocca, Staff Writer
Lauren is a Junior at West Morris Central. She enjoys writing, the outdoors, and spending time with her family and dog. This is Lauren's first year with...