Dear Wolfie, Spring Break Here we Come!
Dear SpringingForBreakStudent,
I don't want to bother you much with many specifics as to what you can do, yet to have an awesome spring break you need to relax, enjoy your time off, do things you never have the opportunity to do when you have school.  A good spring break is one of those experiences that is different for everyone.  Make it memorable by doing something unique for you.
For me, I love to travel. Anything that involves globetrotting throughout the world to explore new places, uncharted territories has a certain glamour to it.  And my favorite is what you might call a cruise, but I call it an adventure on the sea or down a river.  Such a trip away from my everyday life throws a new kind of light on everything about me when I return.  I feel forever changed and garner a new appreciation for the world around me.  Yes, I understand that for those of you who have not booked a vacation by this point, a trip to parts unknown might be only a fantasy, something as amorphous and indistinct as the disembodied voice of someone you have never met.  But a trip that brings you a new outlook on life does not need to be extravagant or long. Even a walk in the woods to commune with nature or a trip to a quaint village's downtown can be eye opening.  
The journey, too, does not need to be a physical one but rather one that allows you to expand your own mind.  Learn a new hobby or revisit a skill you have long neglected because of the impenetrable darkness that develops from school's mundane demands.  Be transported to a far-off world by reading a new book, watching a new movie, or, if you are fortunate enough to have friends who can spin yarns, listening to them tell you of their own mesmerizing tales.
Whatever it is you choose to do, make the most of spring break, by trying something new, for being willing to leave your comfort zone is at the heart of any awesome adventure.
Bon voyage,
Wolfie Marlow
Want your question answered? Submit a question to Wolfie by filling out this google form!
Leave a Comment
About the Writer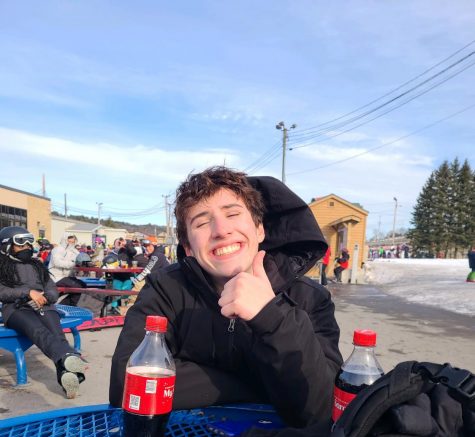 Sebastian Gutkin, Editor-in-Chief
Sebastian Gutkin is a senior here at West Morris Central High School and is currently Editor-in-Chief. This is his third and final year writing for The...