Student Athlete Spotlight – Collin Leonhardt
With the season already underway the WMC football team has found great success. Senior captain Collin Leonhardt has been a major contributor to this success. Leonhardt is a linemen, making him a member of the famous "Hogs".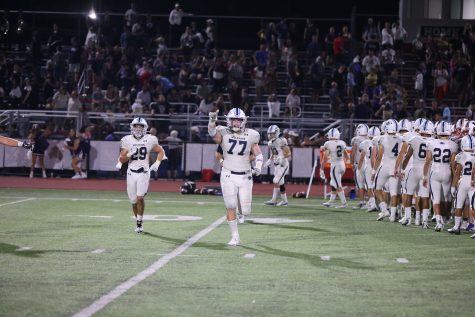 Last season Leonhardt led the team with eight sacks. He recorded one forced fumble, 11 tackles for loss and 20 solo tackles. In his first two games this year he had 17 total tackles, eight of which being solo, two sacks and two tackles for loss.
Leonhardt began playing football when he was in kindergarten because "my dad always played it and he would always watch it growing up so I decided I wanted to." Football has been a huge part of Leonhardt's life and he has just always known that football was his sport. He added "I just have always loved the game".
Playing on the line at WMC is different from at any other school. "We get the love," Leonhardt commented. The line for West Morris is a major contributor to both their offense and their defense. They are able to win games up front and allow the other things to come from that. Leonhardt added "Little kids in town want to grow up and be linemen where in every other town they want to be running backs."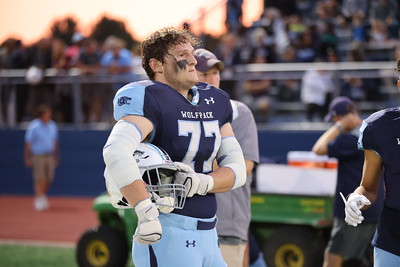 His proudest accomplishment as an athlete during his career at West Morris Central is "Definitely [winning] the state championship last year." In that game Leonhardt recorded seven total tackles and blocked well on the line to allow their offense to put up as many points as they did. This win was more than just a win for Leonhardt, it was much more personal; "My father, he played here and he lost his state championship game so when we won it, it was a redeeming moment almost so that was very special for me"
Although Leonhardt does not have a specific personal goal he shared that the team's goal is "to go back to back" following last year's state championship title. Back in November the Wolfpack took on Cranford at Metlife stadium where they beat the then undefeated Cougars 53-14. He then continued that "the goal is to win". 
Leonhardt hopes to continue his athletic career at the collegiate level, looking to play at schools including Monmouth, Central Connecticut, Ithaca and Muhlenberg.
Leave a Comment
About the Contributor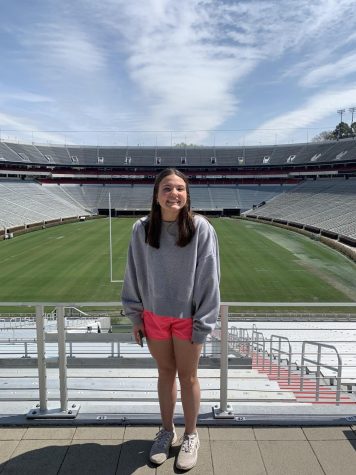 Lizzie Rubright, Sports Editor
Lizzie is a senior and in her third and final year writing for The Paw. Lizzie loves all things sports: watching them, playing them and especially writing...