Opinion: It's Time to Stop Talking about Kanye West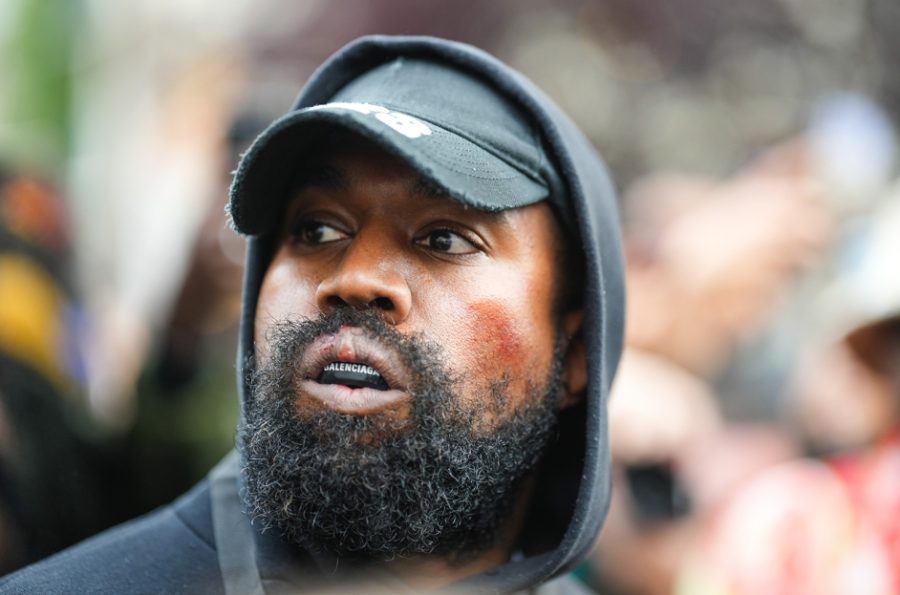 "I miss the old Kanye" has taken on a whole new meaning.
Kanye West, who changed his legal name to Ye last year (he's still technically known as Kanye West professionally), has been at the heart of the occasional controversy since the beginning of his career in the early 2000s. I'm sure some of your parents remember the whole "George Bush doesn't care about black people" debacle of 2005 during Hurricane Katrina, and you might even recall his infamous interruption of Taylor Swift at the 2009 VMAs. I was five years old at the time, and even now, I vividly remember the adults in my life, none of whom even cared for celebrity drama all that much, lambasting West for his disrespectful conduct. It was a pretty big deal!
For a long time, West's actions seemed at least somewhat forgivable. After all, he openly suffers from bipolar disorder, and he's been on a downward spiral since the death of his mother, Donda West, in 2007 to boot. Fans of West would be angry with him, sure, but his contributions to contemporary music were enough for many to maintain their respect for him scandal after scandal. Besides, he didn't seem to have any malicious intentions; he was just mentally ill, and he needed help. It wasn't terribly difficult to sympathize with.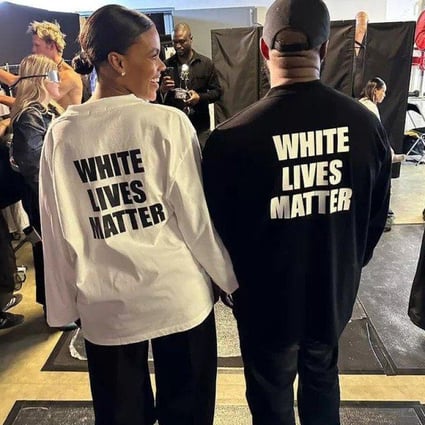 But his mental state, intentions, and musical accomplishments are all but irrelevant in the discussion around his latest controversy. In case you haven't been following the Kanye Antics of October 2022 (I don't blame you, it's honestly been pretty depressing), West has come under fire for a number of things, including but not limited to: various antisemitic remarks, a mess of a Tucker Carlson interview, and the reveal of his White Lives Matter fashion line. He also disrespectfully speculated about the "real" cause of George Floyd's death on the podcast "Drink Champs," prompting Floyd's family to consider a lawsuit.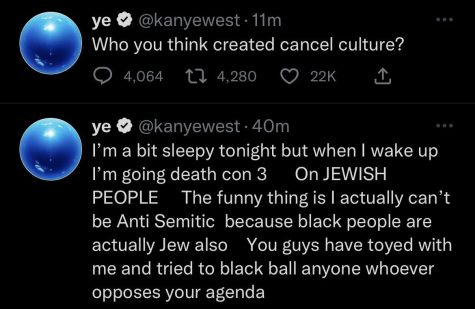 He's stepped over the line further than he ever has before with his objectionable remarks about several groups and individuals, but particularly with his blatant antisemitism. West has been and still is spewing hateful rhetoric left and right, whether it be on the Tucker Carlson show, Instagram, or Twitter. West has been shamelessly espousing classic white supremacist and Nazi sentiments. He claimed several of his former associates were being influenced by Jewish people when they called him out or distanced themselves. He said with conviction that Jews control the media, and implied on several occasions that he believes Jews have disproportionate financial power and influence. Right-wing extremist groups, including White Lives Matter and the Goyim Defense League (via the ADL's official site) have voiced support for West's proclamations. It's gone beyond a few scandalous tweets; whether he's conscious of it or not, West is now actively contributing to the rise of far-right extremist sentiments in the mainstream—sentiments with dangerous implications.
West's fans have, with exceptions here and there, abstained from rushing to his defense this time around. Former Kanye apologists are coming to grips with the reality of the situation. It's still sad to see West struggle with bipolar disorder and with his intense grief for his late mother. It's still disheartening to watch West be exploited by the media with excessive speculation from all sides, with the encouragement of his delusions for political gain being particularly disturbing (looking at you, Tucker Carlson). But the truth is that it doesn't really matter whether or not West is mentally unstable. It doesn't matter that he was someone people looked up to at one point. What he's doing now is causing real harm on a wider scale than ever before, and the media is exacerbating this tenfold. 
Let's get one thing straight here: I'm not saying you have to remove every single Kanye song from your library or censor yourself at every brief mention of West or his music. I mean that we're only fanning the flames when we continue to entertain his outrageous behavior. West is looking to turn heads no matter what; positive reception is welcomed enthusiastically, and (rightful) outcry only strengthens his resolve. For the good of not only others, but also Ye himself, we need to stop talking about Kanye West—at least for the time being.
Leave a Comment
About the Contributor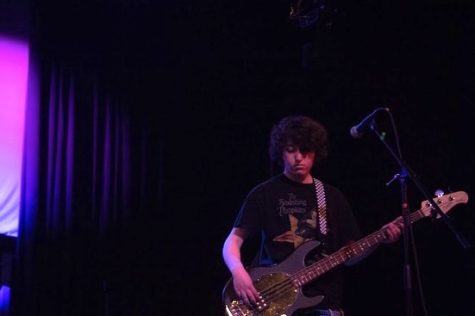 Nico DiBari, Entertainment Editor
Nico is a senior currently enrolled in Journalism II. In addition to visual art, writing, and literature, he is passionate about contemporary music and...