Student Athlete Spotlight: Carly Gleason
Carly Gleason has been a key part of the WMC girls basketball team not only this season but the last three years. Gleason is crucial on both sides of the ball helping propel the Wolfpack to a 10-4 record. 
Gleason's basketball career began when she was in elementary school. She started playing because "my dad always loved it and I grew up watching basketball with him. So when all my friends decided they wanted to play CYO basketball, we all started from then and my dad and one of my best friends coached and I just fell in love with it right then."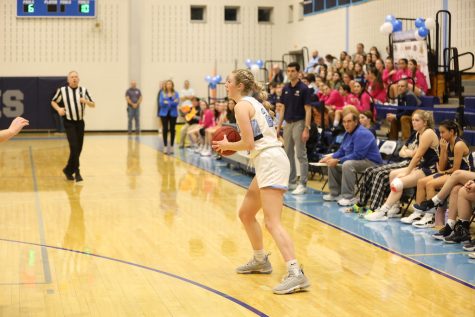 Gleason is the team's second leading scorer with 110 points on the season. She averages around eight points per game and 3 rebounds per game. Gleason has been a member of the varsity team since freshman year and has 354 points in her career. 
Not only does she play basketball for the Wolfpack, but she was a member of the girls soccer program for all four years. Gleason was a member of the back to back sectional championship teams and the state championship team for WMC girls soccer. She shared "I love being a two sport athlete so much because I've met so many great friends over the years from both sports. A lot of the girls play both so it's really nice being able to grow up with them." Having so much success with the girls soccer team has made her determined to win a title with the basketball team. 
Gleason feels that this team's biggest strength is that "everyone has their own strength and when we put them together it's so awesome because it's not just one person scoring all time. Everyone puts up scoring, everyone's rebounding, everyone is playing defense." Almost everyone on the varsity roster has put up points and gotten rebounds.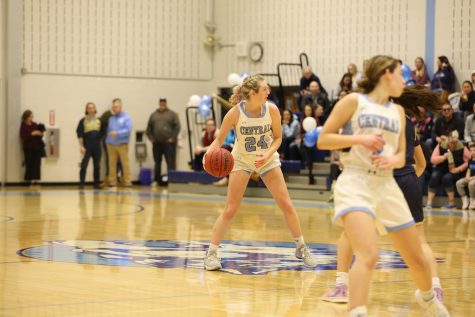 Her favorite part of  being on the girls basketball team is the team itself. Gleason referred to the team as a family. She stated "Winning with them is like the best feeling. Obviously losing stinks but being able to do it with them is so much better cause everyone just lifts each other up." Gleason's favorite memory over her four years with WMC girls basketball is "Our game vs Morris hills in the county quarterfinals I think because we lost to them twice before that and they were a really great team so beating them in counties was definitely one of the best memories."
Gleason plans to continue her athletic career at Kean University with the women's soccer team next year. 
Leave a Comment
About the Contributor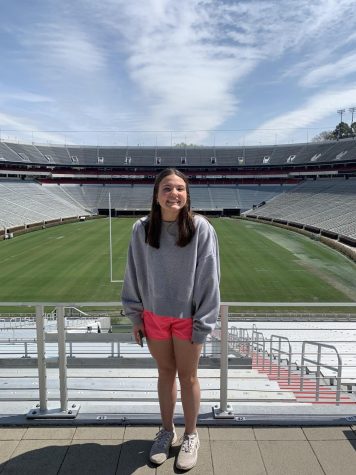 Lizzie Rubright, Sports Editor
Lizzie is a senior and in her third and final year writing for The Paw. Lizzie loves all things sports: watching them, playing them and especially writing...