Sports Spring Back Into Action
As winter sports have come to a close, the net is up around the turf and the fences are out in the outfields; that only means one thing at WMC; it is time for the spring sports season. Spring athletes have been preparing to bring a championship of their own back to West Morris this year, and soon they will get their chance.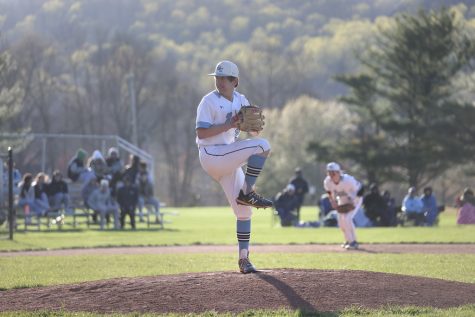 Baseball 
Last season, the baseball team ended with a 16-14 record. They won the conference title for the third year in a row. The boys reached the first round of the county tournament and the semifinals for the North Jersey Section 2 Group 3 tournament. They return lots of talent on the bump. Senior John Rolli added that the team's expectations are " to repeat as conference champs for a fourth straight season. Win counties. Win states. We have the talent this year to do it." The baseball team begins their season on April 3 against Morristown at home. 
Boys Golf 
The boys golf team is ready to take on the green this season. Last year they were 6-10 and won the conference championship. Senior Timmy Froetscher stated "We're looking to repeat as conference champs and defend our title. We're gonna put in some work at the driving range and we'll be good." 
Boys lacrosse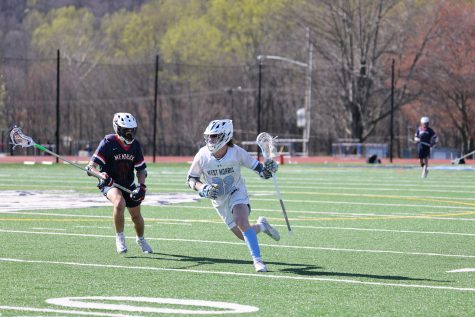 In 2022, the boys lacrosse team went 10-10. They made it to the semifinals of both the Morris County tournament (MCT) and the North Jersey Group 2 tournament but lost in tough games both times. The boys return with a talented roster of senior leadership and new young stars. Senior Michael Spaziano is excited to "Win big games and spend time with my teammates." They kick off their season with a home game versus Gill St. Bernards on April 4.
Boys Tennis 
Hoping to bounce back, the boys tennis team is ready to get back on the court. They return a lot of their talent having graduated just one senior. Aidan McCoy shared "we are excited to get to play and grow as a team." The boys begin their season against Mount Olive on April 4 at WMC. 
Girls Golf
A new addition to WMC athletics this year is a girls golf team. In the past, the team had been co-ed, but this year after drawing up enough interest, they formed their own team. The team is led by Seniors Elizabeth Cummings and Kaitlyn Buchanan. When asked what it means to make school history Buchanan stated "it means a lot. I started golf as a hobby but now I feel that I can be intense with it and join the intramural gold team at college." Their inaugural season tees off on April 4.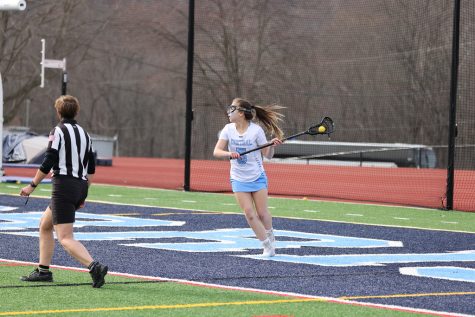 Girls lacrosse
Girls lacrosse ended their season 12-4. They made it to the quarterfinals in both the MCT and the North Jersey Group 2 tournament. The girls bring back talented upperclassmen which will be beneficial in continuing their success. "I think we are going to come off to a strong start this year. We had a pretty good season last year and I think that we can go even further in the county and state tournament and we have a really strong team this year" senior Tara Riley commented. Their season starts on April 3 against Madison at home.  
Softball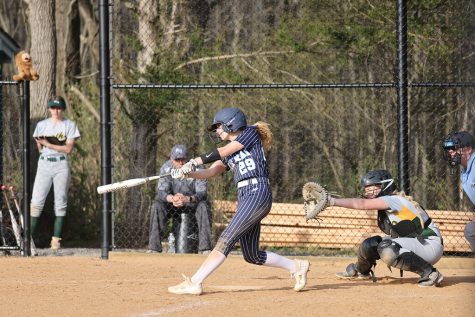 The "ratpack" is ready to go back into action this spring. Last season the girls saw great success. They ended with a 20-6 record, making it to the MCT semifinal.  They also earned a spot in the North Jersey Section 2 Group 3 championship but lost in a hard fought game. The girls bring back speed on the bases, successful hitters and lock down defense. Senior Alexis Montgomery stated "we just want to improve what we did last year. We had an impressive run that we knew we could do but it surprised others. We are going to keep working hard and do better than we did last year." The softball team begins their season with a home game on April 3 against Morristown.
Track and field 
After a successful cross country and indoor season, the track team is ready to continue that into the spring. The team has talent across the board in Ryan Gorman, Sydney St. Jacques, Jillian Nestor, Ben Olsen and many more who are returning their speed to the team this year. New talent will also be coming to the track bringing more success to the team. St. Jacques stated that she wants to "make the most out of my last season by putting 100% into practices/meets and being there for my team."
Leave a Comment
About the Contributor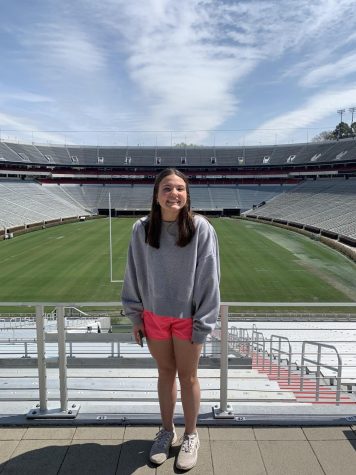 Lizzie Rubright, Sports Editor
Lizzie is a senior and in her third and final year writing for The Paw. Lizzie loves all things sports: watching them, playing them and especially writing...