Student Athlete Spotlight: Kelsey Commerford
Kelsey Commerford, a senior captain of the girls lacrosse team has been a key part of their success thus far. She is a leader on the defensive side of the ball for the Wolfpack. Not only is Commerford a member of the girls lacrosse program, but she also was on the girls soccer team. With the soccer team, she won two state sectional titles and a group championship. She hopes to have that same success and win another championship with the lacrosse team.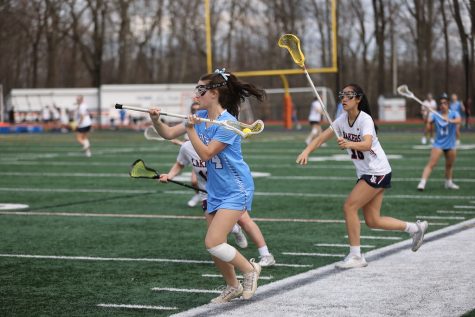 Commerford's lacrosse career began when she was in second grade. As soon as she was able to get a stick in her hand and play she did. She started playing because "I was really bored and my mom wanted me to get out of the house so she encouraged me to join lacrosse and it was the best decision I ever made." It wasn't until high school that Commerford knew that lacrosse truly was her sport: "It was freshman year right before COVID, high school was kinda hard for me cause I felt like I wouldn't really relate to the older kids as much but I felt like the older girls at lacrosse really embraced me and me feel super comfortable so it made me feel really confident and and really capable and super happy that i joined the team."
For Commerford, it is her teammates that make being on the lacrosse team so amazing. "They are all so wonderful and sweet. Also just having a purpose and having a place to go everyday after school with likeminded people that love to play the sport as much as I do." The group of people around her has allowed her to be able to have fun with the sport as well as striving for success. Her favorite memory from her almost four years on the West Morris girls lacrosse team is "when I face planted during a game and no one cared that I lost the ball. They just thought it was really fun that I fell."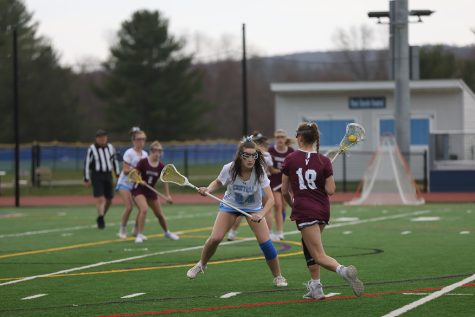 Due to her athletic success throughout her career at WMC, Commerford was given the female athlete of the year award. She has countless accolades such as being a captain of both the soccer and lacrosse teams, winning a girls soccer sectional championship in back to back years, winning a girls soccer group championship her senior year, being named to all-conference, all-county and all-group teams. Commerford is a dedicated and hardworking athlete in both of her sports. Not only is Commerford sensational on the field but in the classroom and around the hallways too. She is committed to her school work and excels in her academics. When asked about what that honor meant to her she stated "It feels so amazing. It really helps me rationalize all the hours I spent by myself training or the early mornings and late nights. It just feels so amazing to get to represent such a great group of people. It really got me to the place I am today with all of our female athletes really supporting each other and lifting each other up." Her hard work over the years in lacrosse has paid off and she will be taking her talents to the University of Louisville to continue her academic and athletic careers. Go Cards!
Leave a Comment
About the Contributor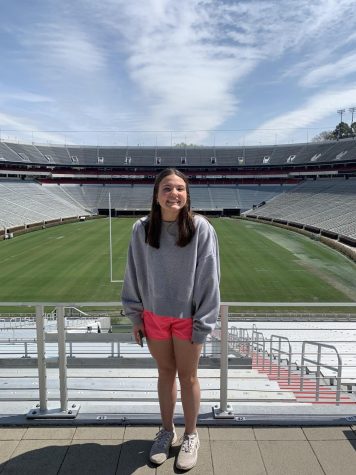 Lizzie Rubright, Sports Editor
Lizzie is a senior and in her third and final year writing for The Paw. Lizzie loves all things sports: watching them, playing them and especially writing...