Brandon Edwards Wins 500th Faceoff
The state tournament is always a special part of any high school sports season. WMC boys lacrosse began their state tournament on May 25 and it became all the more special for senior Brandon Edwards. In their first round matchup against Morris Hills Edwards recorded his 500th career faceoff (FO) win.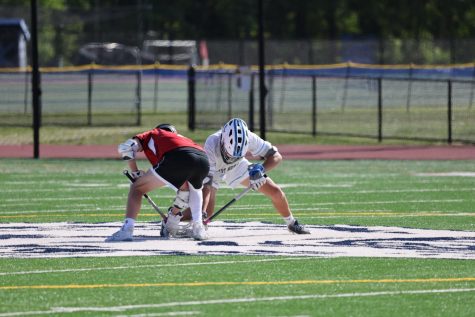 Edwards has been the starting face-off specialist for the Wolfpack since his junior year. He was able to reach this accomplishment in just three years after his freshman season was canceled due to the COVID-19 pandemic. During his sophomore year Edwards won 38 face offs with a .58 win percentage. In his junior year he recorded 222 face off victories, winning 63% of the face-offs taken. And thus far in his senior season he has won 256 face offs with the 240th being his 500th career. His average win percentage on his career is 67% and 73% on the year. 
Edwards shared that reaching 500 FO wins "means so much to me. It proves to me that all the hard work is paying off." He went on to say that "this achievement will keep me motivated throughout the season and remind me what I'm capable of."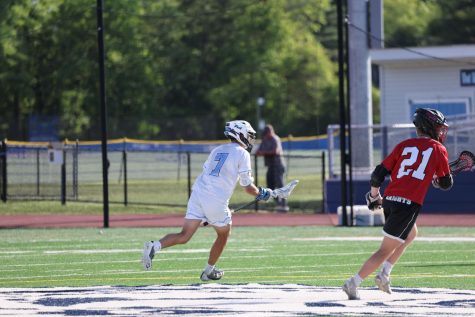 Coach Goodwin stated about Brandon that "From an actual skills standpoint, he's a really good faceoff guy winning 500 faceoffs is kinda hard to do. In the sport of lacrosse if you just win faceoffs you just keep getting possession after possession after possession so that can be really valuable in helping you win games. It's not only 500 wins but he wins close to three quarters of his faceoffs that helps us keep possession of the ball and win games. But also as one of our captains he brings a quiet leadership. He's always working hard at facing off. What's different about him is even though technically he's a faceoff specialist but he also has other skills as well; he can shoot, he can use both hands when he has to, something a little unusual for faceoff guys."
Coach Goodwin continued and shared that Edwards ability to win faceoffs and gain possession for his team causes problems for their opponents. "… other teams have said … that when they go into a practice they actually have a practice segment where they practice things against him… like sticking a long pole on him, trying to double team him and things like that. When you can take away time from another team's time in practice that gives us a little advantage, maybe they don't spend as much time on defense or offense. Other teams have to specifically prepare for him since he's so good…"
Since earning his 500th win Edwards has racked up 16 more wins. Him and his team continue their season this Saturday at 12:00pm in the semi-final round of the North Jersey Section 2 tournament at home against West Essex. 
Leave a Comment
About the Contributor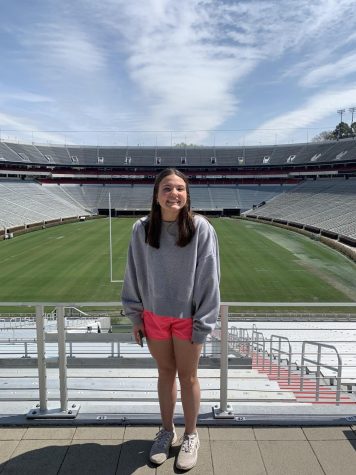 Lizzie Rubright, Sports Editor
Lizzie is a senior and in her third and final year writing for The Paw. Lizzie loves all things sports: watching them, playing them and especially writing...