WMC Counseling Update: September 2021
Introducing: the WMC Counseling Update. As students, the counseling department is one of our biggest allies and advocates through high school. However, aside from monthly email updates, we often don't know what the counseling department is up to, or the extent of what they can do for students. Each month, The Paw will release a counseling update that discusses a few questions and concerns that students may have regarding the counseling department.
21-22 Counseling Department Restructuring:
Last year, Central had 5 counselors, each with students in all 4 grades, and one full-time wellness counselor. This year we have 6 counselors (3 with freshmen and juniors, and 3 with sophomores and seniors) and a wellness counselor that is split between Central and Mendham. Last year each counselor had about 220 students and the addition of a new counselor has helped reduce that number to 180 per counselor, which significantly lightens their load and allows counselors to meet with more of their students and have more availability. 
The reason that counselors changed from having students in 4 grades to 2 (which is the reason that some students received new counselors this year) is a reflection of general guidance findings. At the beginning of the year, the guidance department has determined that freshmen and seniors are the ones who need the most assistance (freshmen with transitioning into high school and seniors with the college applications process). When counselors had both freshmen and seniors, it often pulled them in too many directions. Freshman and junior counselors are free to work with mainly freshmen in the beginning of the year as juniors are already established, and sophomore/senior counselors can focus on seniors, as sophomores don't need as much early year attention. This focus will, of course, change around as the year goes on and different grades have different needs.
Counselor's Responsibilities – An Overview:
In general, a counselor is your go-to person. They're a student's point of contact for any questions that they may have. A student can ask them about anything: struggling with a class, difficulty with a friend group, social issues, trouble at home. They might not be the person with the answers, but they will be able to find you someone who can and will try their best to help with any questions you may have. In terms of the senior college application process, counselors are a seniors go-to for all post-secondary needs, which includes college, apprenticeships, joining the military, or joining the workforce directly from high school. Counselors can help students match interest with post-secondary placement, provide resources for students, help fill out applications, and submit information and applications for students.
Leave a Comment
About the Contributor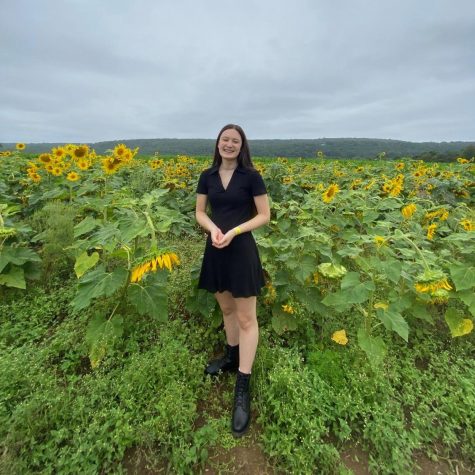 Evelyn Oravez, Editor-in-Chief
Evelyn is a senior and Journalism III student this year, and is one of The Paw's editors-in-chief for two years running! This year she is excited about...