WMC IB Update: September 2021
Alongside the monthly counseling update, The Paw will also be releasing sporadic IB updates with any questions that might help IB juniors and seniors with the IB process, or share some information with freshmen and sophomores that might be curious.
For IB Juniors – An Overview of the Early Year:
In terms of service hours (CAS for DP and SLP for CP), students can use any hours starting the summer after sophomore year. CAS and the SLP will be formally rolled out in TOK and PPS classes in November, but hours start counting earlier. In November, the CAS and SLP coordinators will come into classes and explain the process, answer questions, and give ideas and suggestions. For hours before November, they can either be recorded now, or retroactively recorded. For the SLP, especially, students don't need anyone to sign off on their hours, as long as they have pictures, an email, a flyer, or some other sort of proof their hours will count. 
Career Program: The Reflective Project starts close to December after the Philanthropy project in PPS, which dovetails and provides support for the SLP. However, students can start preparing for the Reflective Project now by starting to notice ethical problems in their pathway, keeping a little side document of questions to further pursue. A student's mentor for the Reflective Project is simply their CP teacher, as it is a multidisciplinary ethical investigation, which doesn't require a specific mentor, so students don't have to go out of their way to find a mentor. Requirements are the same for all reflective projects, regardless of pathway.
Diploma Program: The EE, on the other hand, is much more variable. Students can begin preparing for their EE now by starting to think about their interests. These can be interests that students have had for a while which can then be applied to their EE. The EE will start slightly earlier than the Reflective Project, and students will pick their mentor in October, one that applies to the research area that they are interested in. In November students and their mentor will think of a rough research question, which will be more refined by December. There are many check-ins and stopgaps throughout the year for students and their mentors to make sure that the research question is valid and has enough evidence behind it to be a successful paper. In a normal year, students would travel to Rutgers in January in order to experience a real research facility. This year things are up in the air, but Ms. Gonzalez is hopeful that students will go either later in the year or possibly go to Drew University as opposed to Rutgers. 
A good resource for both DP and CP students is the IB PSL page, which can be located on the schools website in the Academics tab. It is full of resources for students, including deadlines and a universal calendar. If your question can't be answered here, however, feel free to reach out to the IB coordinators, Ms. Gonzalez (DP) and Ms. Feltmann (CP).
Leave a Comment
About the Contributor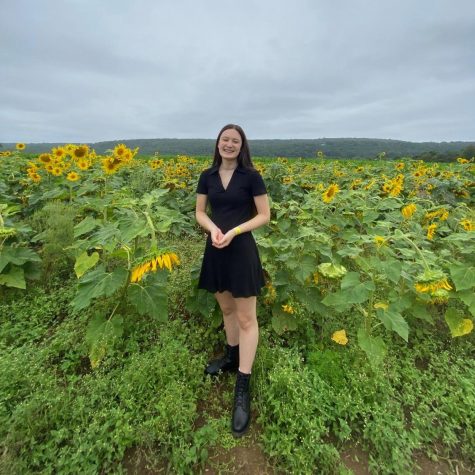 Evelyn Oravez, Editor-in-Chief
Evelyn is a senior and Journalism III student this year, and is one of The Paw's editors-in-chief for two years running! This year she is excited about...