Student Athlete Spotlight – Landry Cammarata
WMC's girls soccer team has rolled through the regular season and found great success in the county tournament with a record of 12-2-2. Some of the team's success can be attributed to Senior Landry Cammarata. She  is a forward and leads the team in both goals and assists. Cammarata has also had to battle back from an ACL tear during her career. 
Landry Cammarata began playing soccer when she was 3 years old and her career started because of "…my sister. My whole life I always followed my sister, the classes she took, the sports she played. She loved soccer so it got me into it."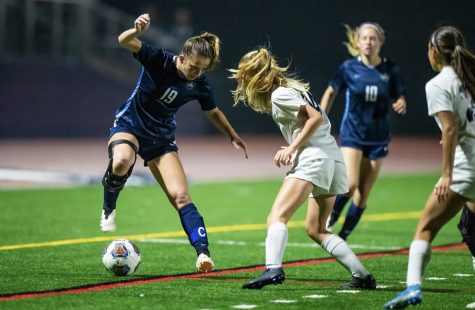 Cammarata tore her ACL at the end of her freshman year. She was not able to play all of her sophomore season. "It was very difficult to come back but my teammates really helped and understood that I had missed a year of soccer." Her injury was not a walk in the park but truly was a setback for her. "It was difficult to be on the sidelines and just cheering on the team and not be able to be a part of it. I did enjoy watching our team through their success." Recovery was difficult for her because the end of her injury was during COVID but "my dad was a huge help. He'd create different workout plans for me in my basement so I could get my leg stronger."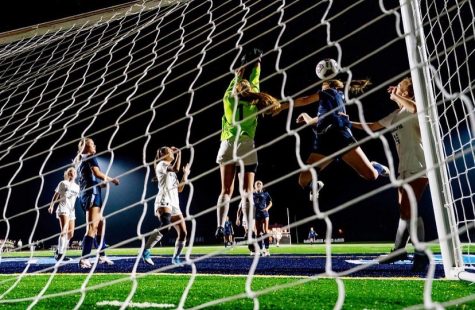 Cammarata feels that her biggest accomplishment as a player is recovering from her injury "Prior to this I had always had the desire to play college soccer and my ACL took a turn on my life. Recovery allowed me to see that soccer isn't everything but it's something that makes me happy." 
Her favorite part about being on the girl's soccer team is her teammates. She loves that the whole team has a drive to be successful as well as being friends both on and off the field. They are also the reason for her success "There's no way I would have been able to score any goals without their assists, their defensive plays."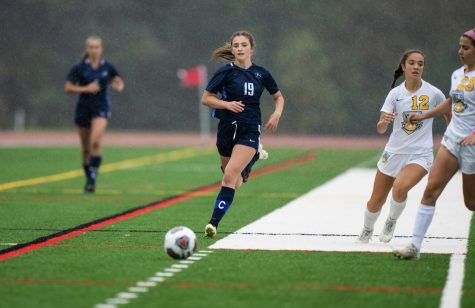 Continue to watch the girls soccer team this season as they begin their run in the state tournament tomorrow 11/2. 
Leave a Comment
About the Contributor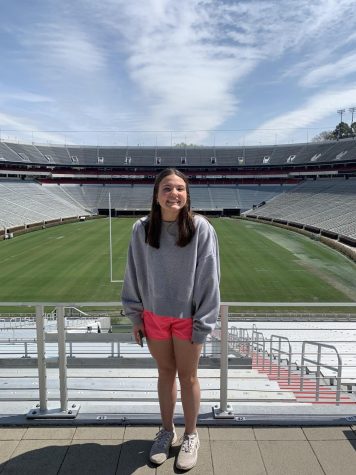 Lizzie Rubright, Sports Editor
Lizzie is a senior and in her third and final year writing for The Paw. Lizzie loves all things sports: watching them, playing them and especially writing...