West Morris Central Wins Regional Championship
Students, parents and fans made the trip out to East Rutherford to see the Wolfpack compete for the North Jersey Group 3 title at MetLife Stadium on Friday, November 25th. They faced Cranford who was undefeated and ranked 11 in the state of New Jersey. Going into the game,the Pack was not favored. Of the six NJ.com analysts who made picks on the game, six of them chose Cranford. WMC shocked them all and scored on all seven possessions and one defensive touchdown to defeat Cranford 53-14.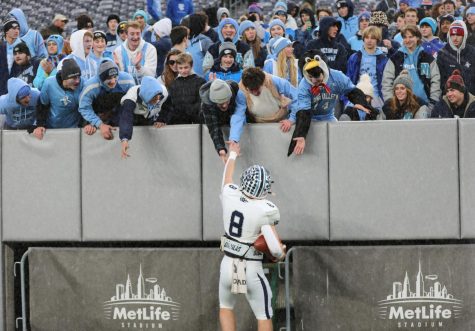 West Morris seemed to be calm and well prepared for this matchup. They scored on their opening possession with a 53-yard touchdown pass from senior QB Trevor Hillier. Coach Hennelly stated to NJ.com after the game "My kids have been playing tough and playing well. The line has been doing a really good job up front. But Cranford is one of the biggest high school teams I've ever seen. We got up early and started changing some things. To my kids' credit, they played well and things happened." 
But they knew going in that the Cougars would not be an easy opponent."We knew we couldn't overlook them. Our hogs, our QB, our backs…. We just had to take it to them today" Junior RB Stefano Montella said to NJ.com. The wolfpack hung up the analysts picks in their locker room. "It's all love but it motivated us. We were a hardcore underdog against undefeated Cranford," WMC QB Trevor Hillier stated. 
The running backs core for the Pack was on point. Montella rushed for 145 yards and one touchdown. Turner carried eight times for 73 yards and three touchdowns.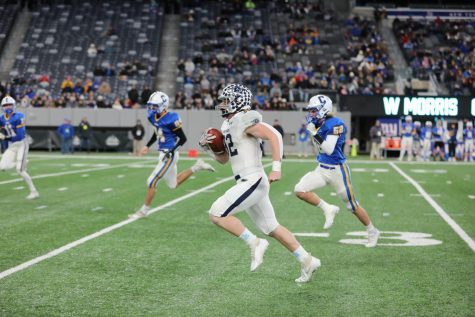 Not only was the Wolfpack offense on fire Friday afternoon but so was the defense, allowing only 182 total yards to their 408. Collin Leonhardt recorded seven tackles and one tackle for loss. Noah Turner led the defense with 11 tackles, Hillier put up eight with two sacks and one forced fumble. Junior Vinnie Desiderio took an interception to the house after a 40 yard return.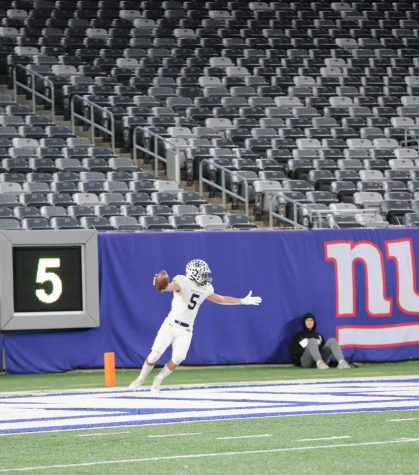 The line for WMC worked hard in the trenches to protect their QB and stop the run for Cranford. Coach Hennelly spoke to NJ.com about O-Line coach Franye: "[he] has those kids with such a mentality that, if you grow up in Long Valley, you don't want to be a running back. You want to be a lineman. It's like a cult. He does a great job with them and they believe that they can play against any front."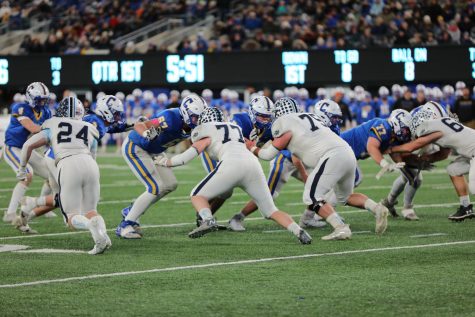 "There's nothing better than beating an undefeated team at MetLife Stadium. This is a special team and I'm sad that the season is over but I am so proud of this team" Trevor Hillier stated to NJ.com. 
On behalf of The Paw, Congratulations to our Wolfpack football team on their North Jersey Group 3 Championship!
Leave a Comment
About the Contributor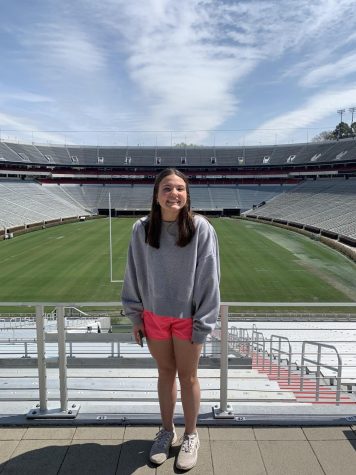 Lizzie Rubright, Sports Editor
Lizzie is a senior and in her third and final year writing for The Paw. Lizzie loves all things sports: watching them, playing them and especially writing...