Mr Cusack Voted Counselor of the Year!
Every year, the New Jersey Department of Education Educator of the Year Recognition Program honors one teacher and one educational specialist "for being champions for education and advocates for students and teachers." This year, West Morris Central's honored specialist for 2021 is none other than Mr. Cusack! 
When interviewed, Mr Cusack expressed that he was honored to be nominated, but also that he couldn't have done it alone. "Honestly, all WMC Educational Support should be recognized," he explained. "In my department, all of the counselors rely on each other every day – we ask questions, bounce ideas off each other – anything we can do to support each other, so we can better support our students." 
Of course, the past few years have been anything but usual, and the pandemic has provided its own set of problems. "The biggest challenge I've faced in my work as a counselor over the past year was helping my students navigate through the virtual learning experience. Nobody ever imagined that remote learning or cohorts would be our new reality for almost 1.5 school years." Despite the persistent uncertainty surrounding the long term future of West Morris and COVID-19, Mr Cusack remains optimistic. "This is not a situation anyone ever 'trained' for – we go to professional development for counseling techniques, college advising, academic support, and things like that. But, we all adapted – students,  counselors, teachers, administrators – and I believe we are all going to come out on the other side of this pandemic stronger."
Last semester marked Mr Cusack's 26th year working in public education, and his 15th at WMC. "I taught History and Economics at Roxbury High School for 11 years prior to coming to West Morris Central as a Guidance Counselor, so I know what it is like to work with students both in a classroom setting and as a counselor," he said, while also offering insight into his general mission at Central. "I truly believe my classroom experience has helped me in my role as a counselor. I like to think of myself as a strong advocate for my students – someone who can help guide them through academic advising, emotional support, and college and career counseling."
Congratulations to Mr. Cusack on the well earned award! WMC is lucky to have had him for all these years and into the future.
Leave a Comment
About the Contributor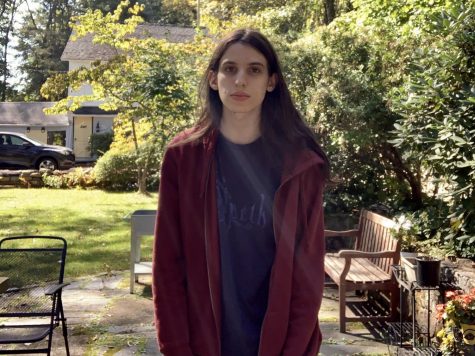 Miles North, Staff Writer
Miles is a senior at West Morris Central, and is excited to be writing for The Paw this year. Miles' main passion is for music, and he spends most of...