Sports Spring Back Into Action
After a successful winter season, WMC's spring athletes are ready for their chance to bring home a championship. Athletes compete in a multitude of sports including, lacrosse, baseball, track, softball, golf, and tennis.
GIRLS LACROSSE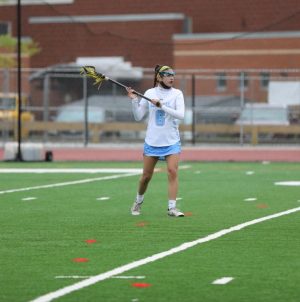 After a less than ideal season last year going 2-11, the girls lacrosse team is hopeful for improvements. With a talent filled roster of three division I commits, two division III commits and new young players, the future is bright for this starstuded team. Leading scorers Maggie Hance and Julia Carbon come back to lead the offense after 20+ goals last season each. Junior defender Kelsey Commerford stated "I am so excited this year. We have so much potential and we can only go up from here." Girls lacrosse begins their season on March 31 away at Indian Hills.
BOYS LACROSSE
The boys lacrosse team has a bright future ahead this season. The Pack returns with many talented athletes including Trevor Hillier, Zach Byank and Michael Spaziano after their 18-4 season in 2021. Junior Brandon Edwards stated "We want to win states. Hard work and dedication are going to allow us to achieve our goal." Boys lacrosse starts their season on March 31 at home against Glen Ridge.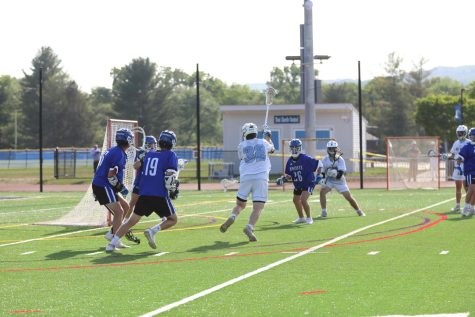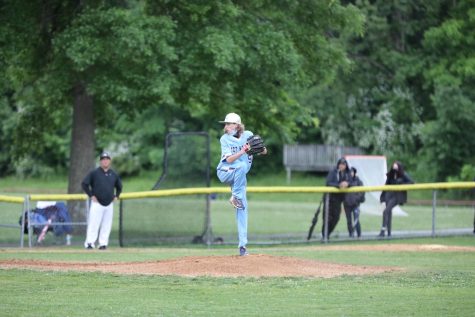 BASEBALL
After winning the conference championship in 2021, the baseball team has high hopes for this season. The team brings back weapons on the mound in Sebastian Holl, Sebastian Ecker, and Leo Barron, as well as power hitter Alex Dias at the plate who led the team in hits, runs and RBIs in 2021. "I'm pretty excited going into it, last season was a lot of fun so I'm excited to keep having fun with it, a little nervous obviously cause I don't know how we're gonna do" Dias stated. As a team the goal is "to win the conference again this year and hopefully go further and win the county tournament" Dias continued. The baseball team starts their season on the road against Mount Olive on April 1.
SOFTBALL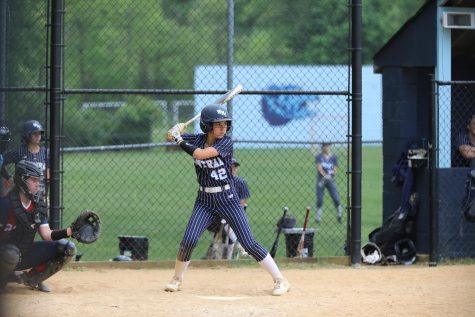 Hoping to continue their success from last year, the softball team has been putting in hard work during the offseason. Coach Patella hopes to improve to a 20 win season from last season's 16-9 record. The team comes back having graduated only four seniors in 2021 and has a lot of new talent coming in. Two star batters in twins Taylor and Alexis Montgomery come back after leading the team in home runs and RBIs as well as hits and runs respectively. "I think we're going to run deep into all the different tournaments and carry what we did last year into this year," Junior Taylor Montgomery said. "I am excited to see how the team dynamic is and how we will work together to be one unit."Montgomery continued. The softball team begins their season on April 1 at home.
TRACK & FIELD 
Following their boys winter Section 2 Group 3 championship the track and field team has high expectations for their spring season. Composed of both girls and boys this team is full of talent across the board. Brandon Chen, Shannon Carratura, Olivia Montoure, Charlotte Keller, Ben Olsen and Victoria Skrzat are all returning their speed to the team this year. New young runners are bringing their talent to the track this spring ready to bring back another title. High jumper Sean Davies wants the team to "win sectionals again so that we have won it in the winter and the spring and to just get better everyday, for everyone to show up and improve."
TENNIS 
Ready to take on the court again, the boys tennis team hopes to improve from last season. The boys return three players from last and hope to gain some young talent. Senior Sebastain Gutkin said "Our goal is to just have fun and learn and enjoy the art of tennis." The boys tennis season kicks off on April 4 at WMC. 
GOLF 
The golf team hits the course ready to improve from seasons past. The team returns most of their roster including senior JJ Lawerence, junior Joseph Lapella and junior Elizabeth Cummings as well welcoming many new members to the team. "I am ecstatic about golf this season. I have high hopes for our team this year. I see a bright future ahead of us this year" Junior Elizabeth Cummings stated.  
Good luck to all of our spring sports teams this season!
Leave a Comment
About the Contributor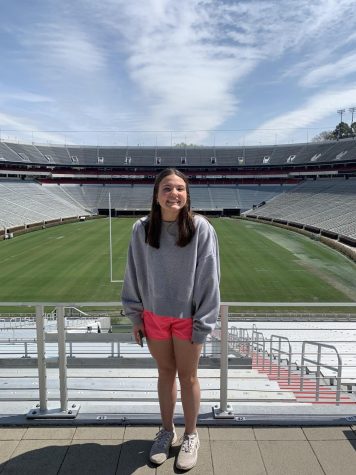 Lizzie Rubright, Sports Editor
Lizzie is a senior and in her third and final year writing for The Paw. Lizzie loves all things sports: watching them, playing them and especially writing...