Student Athlete Spotlight- Maeve Colligan
After an impressive start to their season the softball team can attribute some of their success to senior captain Maeve Colligan. Colligan leads the team with 26 RBIs and 5 home runs. Colligan has been more than impressive at the plate and a key element on the defensive side playing third base and catching. 
At the plate Colligan is batting 0.600 going 17 for 30 scoring 14 runs. Of her 17 hits, five have been home runs and on those hits she has brought in 26 runs. Colligan is responsible for 40 of the team's 106 runs. 
Colligan began playing softball when she was 5 years old. "My brother had played baseball and my dad was the coach for the rec team I played on" she stated. 
The team itself and the group that she plays with makes being on the WMC softball team as good as it is. Colligan stated about her team that "I can say that every girl on the varsity team wants to be there, wants to do well and wants to win." She continued, "I've got a great team behind me. A great group of girls and a great team of softball players." 
She feels that her greatest strength as a softball player is "my confidence. Softball is a very mental sport so it is crucial that you believe that you can do it." She feels that her biggest accomplishment is being a two year captain on the varsity team.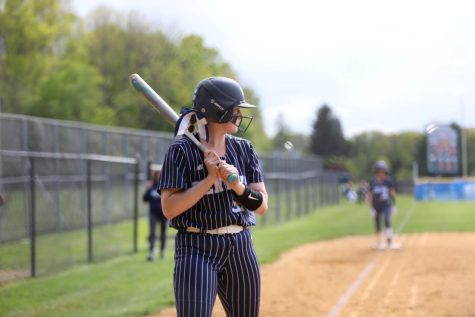 This season Colligan's favorite game to play in was "the North Hunterdon game easily. It was so much fun to play in. We had to come from behind and then Natalie Dias hit a walk-off home run to end the game in the bottom of the seventh."
When speaking about the start that the team has had Colligan stated "It felt really great. We have had the best start in program history. It was really good for our confidence which was important for the team's success. We are ready to go kick some more butt. The one loss we have had is going to be fuel for us for the next couple of games before we build that confidence back up so when we face Montville again we will be coming for revenge"
Colligan plans on continuing her academic and softball career at Eastern University where she will be majoring in marketing.
*NOTE: Since the writing of this article statistics have changed*
Leave a Comment
About the Contributor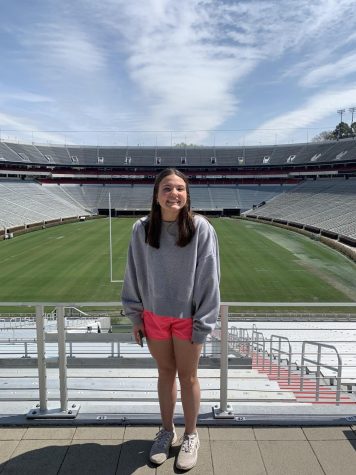 Lizzie Rubright, Sports Editor
Lizzie is a senior and in her third and final year writing for The Paw. Lizzie loves all things sports: watching them, playing them and especially writing...