10 Celebrities and their 2022 Halloween Costumes
Every Halloween season the celebrities bring impressive costumes to the table. With designers at hand, they are able to dress to impress! Here are 10 celebrities and their Halloween costumes this year.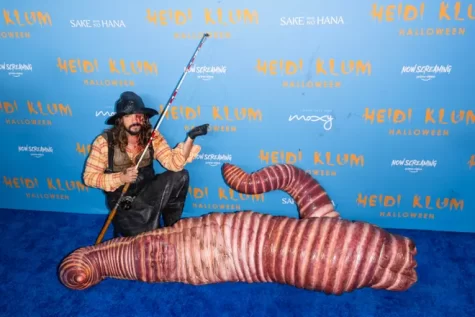 Heidi Klum and Tom Kaulitz – Fisherman and Worm caught on a hook
Heidi Klum, former Victoria's Secret Model and judge on Project Runway and America's Got Talent, was seen as a rain worm for Halloween. This was a duo-costume with her husband, musician and entrepreneur Tom Kaulitz, who was a fisherman. The two wore these costumes to Klum's 21st annual Halloween party.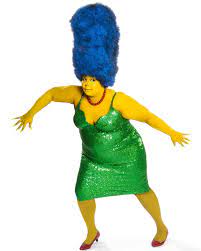 Lizzo – Marge Simpson
Lizzo, the American singer and three time Grammy winner, poses as Marge Simpson as one of her 2022 Halloween costumes. She even painted her entire body yellow to truly embody The Simpsons character.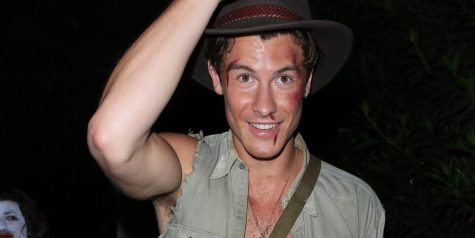 Shawn Mendes – Indiana Jones
The Canadian artist, Shawn Mendes, dressed up as Indiana Jones this year. He was seen repping his inner archeologist at Vast Morgan's Halloween party on October 29th in West Hollywood, California.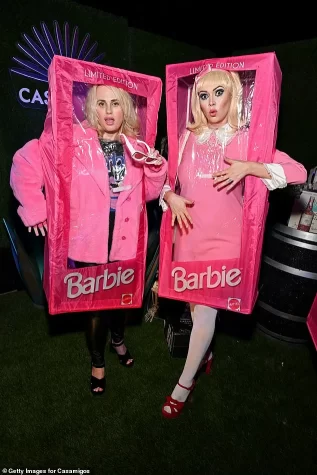 Rebel Wilson – Barbie
Australian actress Rebel Wilson was seen dressed up as a "limited edition" Barbie this Halloween. Wilson is most known for her role of Fat Amy in all three of the Pitch Perfect movies. The costume was a duo-costume with British television presenter Carly Steel, who was also Barbie.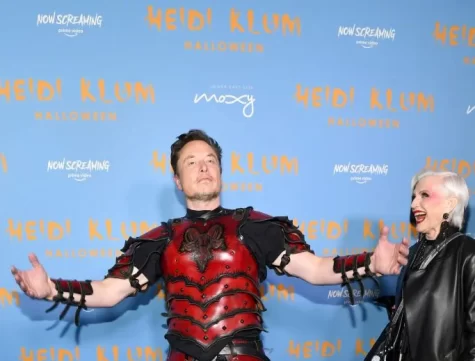 Elon Musk – Warrior
CEO of Tesla and SpaceX Elon Musk was dressed up as a warrior for Halloween this year. He showed off his costume with his mother, Mayne Musk, on the red carpet in New York City.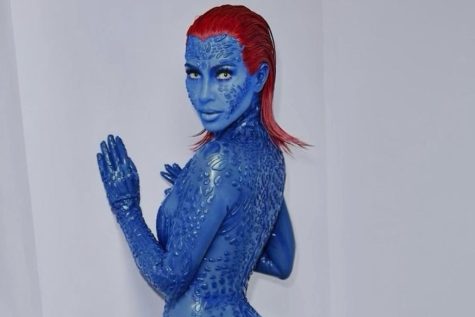 Kim Kardashian – Mystique
Kim Kardashian, known for her presence on her family's reality TV show Keeping Up with the Kardashians, dressed up as Mystique from The X Men this Halloween. She showed up in costume–blue painted skin and all–to Tracee Ellis Ross' birthday party on October 30th.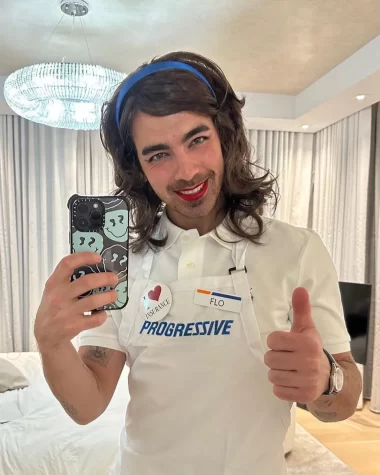 Joe Jonas – Flo
Jonas Brothers band member Joe Jonas dressed up as Flo from the Progressive insurance company this Halloween. He is seen in this picture posing in a mirror in full character!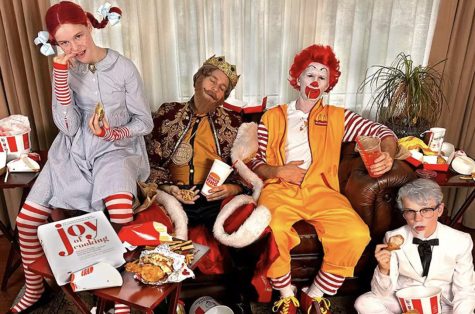 Neil Patrick Harris and Family – Fast Food Mascots
Neil Patrick Harris, popularly known for his role as Barney Stinson in the sitcom How I Met Your Mother, was Ronald McDonald for Halloween this year. He was accompanied by his family, also dressed as iconic fast food mascots, in his Instagram post that he shared on Halloween.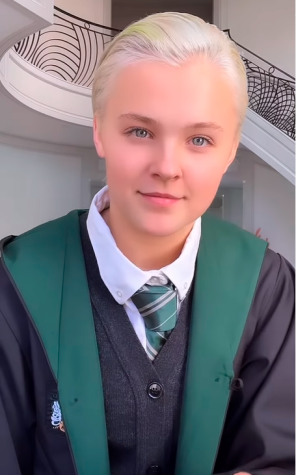 Jojo Siwa – Draco Malfoy
Jojo Siwa, young artist and former Dance Moms star, dressed up as Draco Malfoy from the Harry Potter series for Halloween. As Siwa recently got a major haircut, the 19-year-old star was able to very closely resemble the character as they both have blue eyes and blonde hair.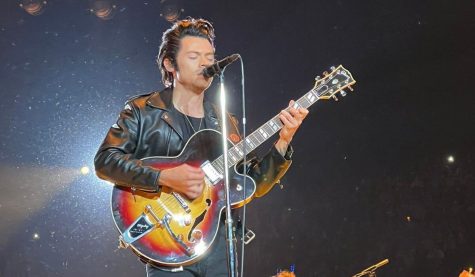 Harry Styles – Danny Zuko
Singer, songwriter, and actor Harry Styles was dressed up as Danny Zuko from the movie Grease. As Styles is currently on tour, he held a concert for thousands of people in Los Angeles on Halloween. This event was called "Harryween" and fans were also dressed up.
Leave a Comment
About the Contributor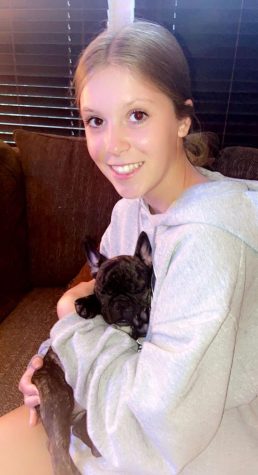 Carly Juliano, Staff Writer
Carly is a junior at West Morris Central and this will be her first year writing for The Paw. She loves to write, as her favorite subject in school is...