Election Updates/Final Days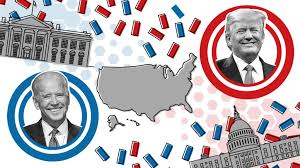 Road to Election Day
October 30, 2020
Last Minute Strategies
With the election coming up rapidly, Trump and Biden focus on the swing states
such as Arizona, Michigan, Wisconsin, Minnesota, Texas and Iowa by holding
campaigning events.
Final Reflection
As of today, the election appears to be either candidates to win, or lose. The polls
show that both candidates are very close to each other in number of votes, so it
will come down to key states like Florida to decide the results. There are also
questions about the validity of the election, so the results of election day may not
be clear until after November 3rd. The election is almost over, and the entire
nation is anxiously awaiting the results.
October 29, 2020
Polls
According to USA today, Biden is ahead by 8 points
According to the Rasmussen Report, Bidenis only ahead by 1 point
Last Minute changes
Trump changes election night plans, from hosting a party at his hotel to having a
private party. It is unclear if this is because of the rising cases of COVID-19,
mixing his private business with his job or his fears of losing.
October 28, 2020
Misleading Election results and comebacks
One week until the election and the Bachelorette Broadcast in Michigan aired fake 2020
election results depicting a Trump victory by 6%.
Hillary Clinton was elected to be a New York democratic elector for the upcoming election,
she states that voting for a democrat is a vote for her to be an elector.
The author of an anonymous Op-Ed and critique of the trump administration from 2018 has
come forward and revealed himself. According to Fox News, Miles Taylor has revealed
himself as the author of "A Warning" causing Donald trump to take to twitter to explain
how Miles Taylor should be prosecuted and how he has never seen or heard of him.
October 27, 2020
Divide and conquer: the campaign plan one week until election day
Trump to Wisconsin, Michigan and Nebraska to hold rallies
Biden heads to Georgia to hold a speech and drive in rally
Pence heads to both Carolinas hold rallies
Harris to Nevada to hold a voter mobilization events
October 26
High Voter Turnout and More Support for Trump
According to US elections project at University of Florida 59.1 million americans have voted
Amy Coney Barret is confirmed to supreme court and swiftly sworn in to the court, causing the GOP to switch attention to keeping Trump in office.
New York Post endorses Trump after Hunter Biden Scandal
Voting restriction battles continue, Wisconsin Supreme court rules that they will not accept votes after voting centers close on November 3rd, something that Republicans have been calling for.
October 24, 2020
Legal Attacks on Anti-Trump Ads
Lincoln Project gets legal letter from Ivanka Trump and Jared Kushner asking for removal of billboard in Times Square which gets extreme media attention increases support for Biden.
October 23, 2020
Effects of the Debate
Polls after the debate show Biden ahead.
Quinnipiac shows him ahead by 10pts
270towin says he is at 51%
yougov says he is up 9 points
Biden heads to Delaware to secure his home state.
Trump publishes ads about Biden being against fracking, suggesting he is forgetful because the night before during the debate he said he has always been in favor of fracking.
October 22, 2020
Final Presidential Debate.
This debate is more civil than previous debates with less interruptions and accusations. Shows both candidates as strong leaders.
Controversies emerge about Biden's views against fracking.
Trump speaks about COVID-19 "Going away" when according to BBC, scientists and The Covid tracking Project predict cases in the US to reach all time high in the next few weeks.
October 21, 2020
One Week to Election Day
Former President Barack Obama hits the campaign trail by going to Philadelphia, a swing state, to raise support for Biden. He urges Pennsylvanians to make a voting plan and vote early.
Scott Baio, an actor known for his role in Happy Days, speaks out against Happy Days reunion raising support for Biden as Baio is a Trump supporter.
Leave a Comment
About the Contributor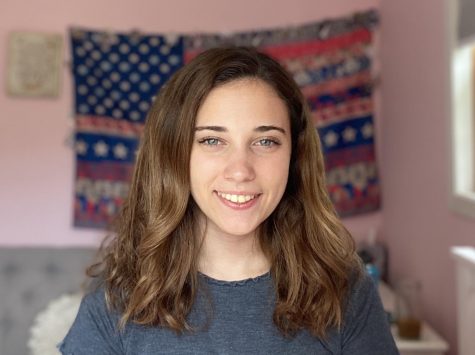 Hailey Onweller, US/World News Editor
Hailey is a Senior at West Morris Central High School. She is the US/ World News editor and a Journalism II student. Hailey loves staying up to date on...