The Chipotle in Chester Brings Mixed Reviews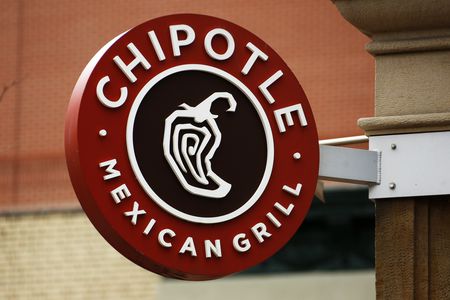 Earlier in the year, a new Chipotle location was established in downtown Chester. Since its inception, I've been twice, and both times I had different experiences. The first time was lovely: food arrived warm and on time, the restaurant was relatively new and clean, and everything seemed normal. The second visit, however, yielded many different results. Food arrived ~15 minutes later than expected, it was on the colder side, and it was overall kind of mucky inside. But if I'm being honest, this inconsistency didn't come as much of a surprise to me. This area, west Morris County, doesn't exactly have the best track record with fast-food chains, and there was nothing to convince me that this would be any different.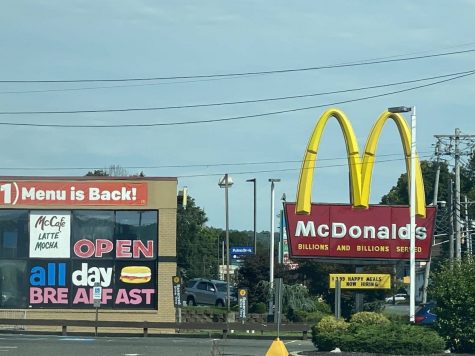 Take "fast food alley" for example. Mountain Avenue, the road that cuts down Schooleys Mountain into Hackettstown, is home to a significant number of the fast-food chains around here. Wendys, McDonald's, KFC, IHOP, even Taco Bell, and Panera are close by. Aside from the Wendys, which is arguably the most popular fast-food chain in Hackettstown, the aforementioned stores are neither popular nor all that great. The KFC and McDonalds are notoriously unclean, the Panera and IHOP are overpriced to the high heavens, and it goes without saying that none of these restaurants are carrying food that is in any way healthy. However, I had high hopes for this new Chipotle.
Chipotle is one of those brands that tries its best to ride the line between fast food and a real restaurant experience. It has the streamlined experience of other "Mexican" fast-food restaurants like Qdoba and Moe's but tries to provide fresher ingredients, similar to the healthier approach of chains like Panera. Chipotle has had problems in the past: in early 2016 multiple chains were linked to outbreaks of food poisoning caused by E.coli, but overall it's one of the better fast-food chains on the market. And in the past, although the Chipotle in Rockaway is good, the long drive has been a significant barrier to eating there. It's also situated in a mall, which many have been trying to avoid since the pandemic hit. For these reasons, it's been a long time since I have been to a Chipotle, so I had high hopes for the new establishment.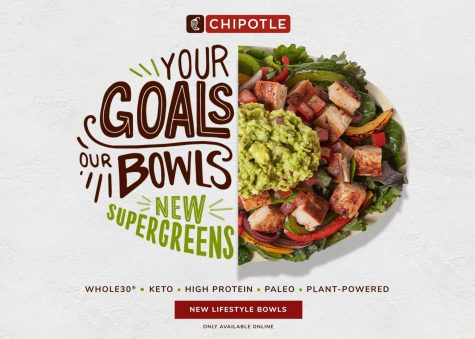 To be perfectly fair, I've only been to Chipotle twice, so my opinions should be taken with a grain of salt, and the community as a whole seems split as well. Many students here at WMC really enjoyed their experiences at Chipotle. Sophomore Gabby Useche described the service as "good, easy and quick," calling the whole experience amazing, and it has served as a relatively cheap restaurant for students to meet up with friends and have a nice meal. Reviews in general for Chipotle, however, have not been as kind. With 2.8 stars on Google Reviews, it is one of the lowest-rated fast-food restaurants in the area. One reviewer mentions a 40 minute wait time, many complain that portion sizes are less than at other Chipotle establishments, and there are multiple reviews stating that their orders were delivered completely wrong. Of course, reviews are often skewed negative, but they shouldn't be entirely discounted either. So opinions on Chipotle are totally split. Depending on who you ask, it's either the next popular restaurant in town or another failed fast food experiment. So if you haven't been to Chipotle yet, try it for yourself! As stated before, it's a cheap, relatively quick dining experience, and in my opinion, it's worth trying out.
Leave a Comment
About the Contributor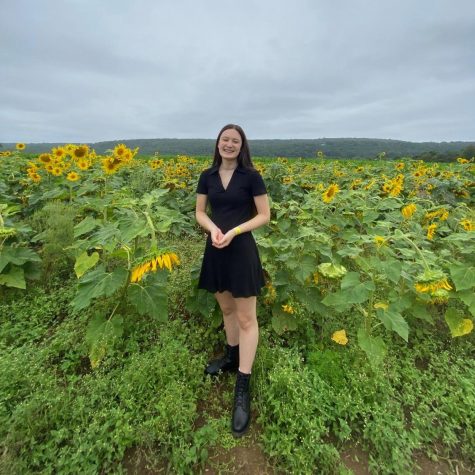 Evelyn Oravez, Editor-in-Chief
Evelyn is a senior and Journalism III student this year, and is one of The Paw's editors-in-chief for two years running! This year she is excited about...