4-Day School Week: Yay or Nay?
Across the United States, hundreds of school districts are implementing a 4-day school week. "Currently, 25 states have at least one district using a four-day school week, numbering at least 550 districts nationwide," said Georgia Heyward, Senior Research Analyst at CRPE Reinventing Public Education. At the moment, the majority of these districts are located in the western half of the US. However, it would benefit students across the whole country if a 4-day school week and 3-day weekend schedule was put into place.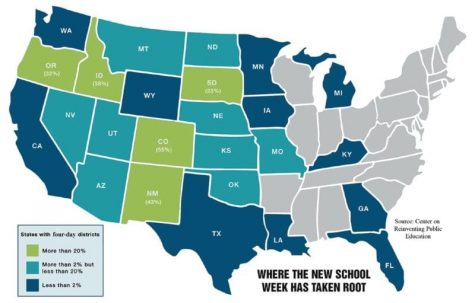 The debate over a 4-day vs 5-day school week originated in Colorado, Idaho, New Mexico and South Dakota. Most of the districts in these areas implementing the 4-day week are small and rural. Due to the fewer number of students, it makes it easier to make such a drastic change. In order for more urban areas to switch there would be a lot of work required. The most challenging factor involved is that state governments have set requirements for the amount of school days or number of school hours required each year. The states whose districts transitioned to a 4-day schedule have a set number of hours instead of days. For states, like New Jersey, who have a set number of school days each year, the transition would be more difficult. However, it wouldn't be impossible. 
If there are only 4 days of school each week, the school days would need to be approximately 8 hours instead of 6. Many would argue that students can't sit and focus for 8 hours of school, however it's also important to keep in mind that an 8 hour school day doesn't necessarily mean 8 hours of classes. There is still lunch, gym and/or a free period accounted for. Additionally, those 8 hours would feel like nothing to students , when they have a whole additional 24 hours off on Friday.
Despite a few cons, there are many benefits to a 4-day school week. With this schedule parents can schedule appointments for their children on Fridays (or whatever day off each district decides). Many doctors, dentists, or other appointments aren't open on the weekends and therefore many children have to miss class during the week. However, with a day off during the week, they can schedule their appointments then. The 3-day weekend also gives students more of an opportunity to catch up on school work and projects. As a student who participates in the rigorous IB program, there are many deadlines for different projects and exams that take up basically all of my free time. If we were to implement a 3-day weekend, those deadlines would be much more feasible. Evidently, a shorter school week is very beneficial for the student. The free time can also be used to get extra help from a tutor. In addition to, creating more time for extracurricular activities and down time with friends and family. The staff can also use the day off to plan lessons and to catch up on grading assignments.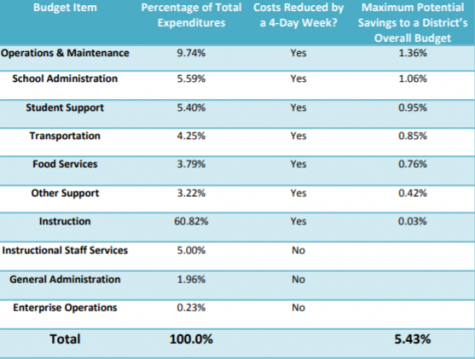 From the school's perspective, studies have shown that a 4-day school week is very cost effective. With fewer school days it means fewer costs. For example, the electricity, groundskeeping, and support workers such as cafeteria staff and bus drivers. "ECS has determined that the average district could produce a maximum savings of 5.43%" (Micheal Griffeths, Education Commission of the States). 
Overall, it is very feasible for more schools across the country to implement a 4-day school week. Not only would the switch benefit students, but it would also benefit the school, and its faculty. 
Leave a Comment
About the Contributor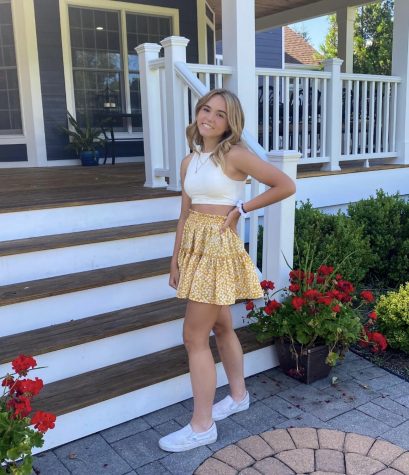 Maddie Lamb, Editor-in-Chief
Maddie Lamb is a senior here at West Morris Central. This is her second year writing for The Paw and wants to continue to write about school and sports...