California Oil Spill: Who's to Blame?
At 2:30 AM on Saturday, October 2nd, an alarm went off in an Amplify Energy Corp. company control room alerting of a drop in pressure in one of their pipes, which is a major indication of an oil leak. It wasn't until 6:01 AM when Amplify decided to shut down the pipes. In addition, it wasn't another three hours until the U.S. Coast Guard's National Response Center for oil spills was notified by Amplify of the spill. When confronted about the choice to wait so long, Amplify CEO Martyn Willsher claimed the company wasn't aware of the leak until 8:09 AM, which is very suspicious.  
Federal transportation investigators examined the pipe and determined it was split open at a depth of 98 feet as well as finding about a mile long section of the pipe pulled along the seafloor. It was speculated that an anchor from a ship passing through may have caused the accident, however no specific ship has been identified or confirmed. The spill released about 126,000 gallons of oil into the ocean. A spill of this size can have detrimental effects on the environment and while some plant and animal life was contaminated, crew members were relieved to see that few birds were affected. However, this doesn't mean anyone shouldn't face the consequences of their actions.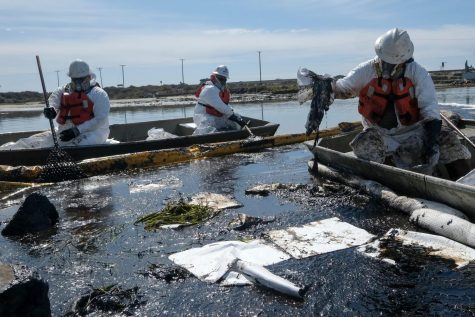 Guard officials tried to defend their decision to wait to investigate, but their argument has no concrete evidence or reasoning for choosing to wait for so long. Coast Guard Rear Adm. Brian Penoyer told Associated Press that a sheen on the water was discovered by a "good samaritan" who reported it to the Coast Guard however there was "not enough corroborating evidence" to actually check it out, which was very irresponsible on their part. It was also noted that residents complained about a strong stench of petroleum and little to nothing was done about it. In addition, at 2:06 AM on Saturday, the National Oceanic and Atmospheric Administration said that satellite images showed strong evidence of an oil slick. It was reported to the National Response Center, which is a hazardous spill hotline managed by the Coast Guard, and still, nothing was done. 
The failure to understand the severity of the situation and the laziness shown by California's Coast Guard is unacceptable. Katie Porter, a Congresswomen who chairs the oversight and investigations subcommittee of the House Natural Resources Committee told Associated Press, "We are going to make sure that we have answers as to how this happened, and to make sure that we hold the responsible party accountable." An event this dangerous to the environment should not be taken lightly and charges should be pressed against those deemed responsible. US Senator of California, Alex Padilla tells The Guardian, "It is unacceptable that Californians are once again facing the devastating effects of an offshore oil spill. The trade-off between oil production and environmental harm is simply not one we should be making any longer, especially given how fossil fuel emissions are exacerbating the climate crisis." 
Citizens should not have to suffer on behalf of the carelessness of oil clean up workers. Both the Amplify Energy Corp. and the Coast Guard should be held accountable as they both were too slow to act and portrayed very irresponsible behavior. This event is not necessarily anyone's fault, as accidents do happen, but when they do, responders should act accordingly and responsibly. 
Leave a Comment
About the Contributor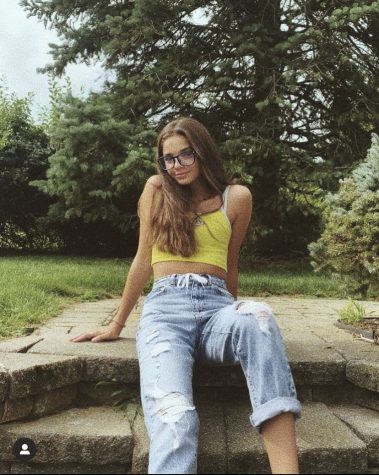 Lauren Allocca, Staff Writer
Lauren is a Junior at West Morris Central. She enjoys writing, the outdoors, and spending time with her family and dog. This is Lauren's first year with...