Wolfpack Wellness: November Report
With the fall season in full swing, West Morris Central's counseling team has been planning numerous activities and events to educate the student body on wellness and support the WMC community.
Health and Driver's Ed. classes are continuing to receive suicide prevention presentations given by representatives from the Morris and Essex County Mental Health Association. In addition, Mrs. Cartier would like to highlight the availability and accessibility of the Zen Zone. This safe, peaceful place is available to all students, it is a great way to relax during lunch, IRT, or in-class when you're feeling overwhelmed. Throughout this month, the Zen Zone has also been utilized by various classes, giving students a break from back-to-back classes at school. 
Some exciting activities/events coming up this month include the celebration of World Kindness Day on November 15th. Project Peace will be emphasizing the importance of kindness during lunch while giving out kindness-themed stickers. On November 17th LGBTQ+ Inclusion Club and Diversity Club will be hosting a presentation from Alie Shaffer for Transgender Awareness Week.
Mr. Jeros, Mrs. Cartier, and the WMC counseling staff have been working hard to ensure every student is well taken care of. Their doors are always open, and it is highly encouraged that students utilize the mental health resources provided by the school so everyone can feel their best and brightest.
Leave a Comment
About the Contributor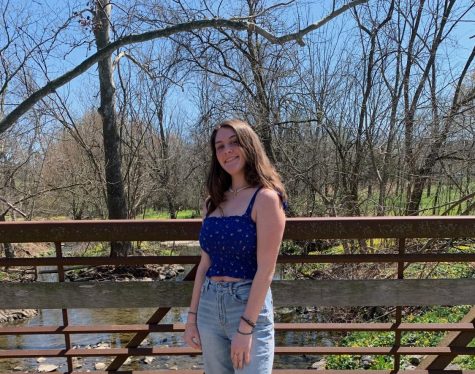 Caroline Miller, Staff Writer
As a senior at West Morris Central, Caroline Miller is making her debut as a staff writer for The Paw. She frequently participates in extracurriculars...