Dear Wolfie, Singing Support for the School Show!
Dear CaringFriendForever,
Whenever your friends have something important in their lives, you are absolutely right to want to support them.  Whether your friends are proud of their work on the school musical, or they have other passions that might not be something you have in common, you should be there to cheer them on.  
From my limited acting experience, I know how special having your friends in the audience is.  When I was in third grade, I was cast in my first and only play production:  I was to be a ham.  Yes, a ham.  I had no lines and just had to walk on stage in a child-size ham costume.  Looking back on it now, I don't even remember the details of being on stage in the production, mostly because I missed my cue and came on stage very late.  But what clearly stands out in my mind all these years later is when my brother Jem came backstage after the show and helped cheer me up, telling me I did all right.  Knowing he was there in the audience to support me made all the difference.  And to this day he continues to support me in all my endeavors, and I support him too.
I know your friend is going to do an amazing job since everyone involved has been working very hard these past few weeks to bring their vision to life on stage for us.  So go to the musical this weekend; why not attend every performance if you can make it.  Sit up front, cheer the loudest out of anyone in the audience during the final bows, and be the first one to run up to your friend after the show to congratulate them on their performance.  That's the memory that will stay with both of you for years to come.
And throughout life, continue to be there for them in whatever form you can, and they will be there for you too. 
Yours very truly,
Wolfie Finch
Want your question answered? Submit a question to Wolfie by filling out this google form!
Leave a Comment
About the Contributor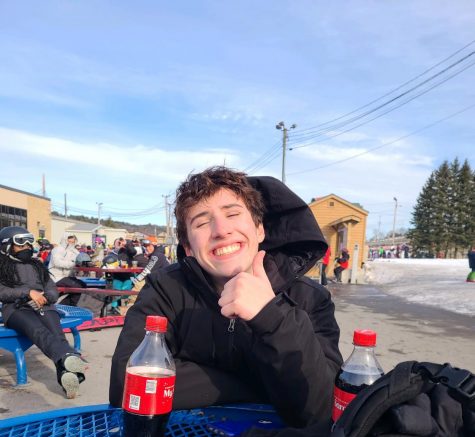 Sebastian Gutkin, Editor-in-Chief
Sebastian Gutkin is a senior here at West Morris Central High School and is currently Editor-in-Chief. This is his third and final year writing for The...