Top Five Malls
Coming in first place is the American Dream Mall. You can definitely tell by its name that this mall is a "dream!" Not only does this mall include all of your favorite shops but it has a Nickelodeon theme park, A DreamWorks water park, indoor skiing, and more! This mall has something for everybody including recommended hotels to stay nearby so you can spend the day! The American Dream Mall includes over 90 clothing stores and 54 restaurants for your pleasure. Any birthday parties or private events that you have at this mall will be extra special! This mall is definitely something to check off your bucket list!
The Westfield Garden State Plaza is the runner up for top 5 malls in New Jersey! This mall is super big and has tons of exciting events for families. This mall is very active on social media so you can always be updated on all the different events that are taking place. This mall has an AMC theater and events such as virtual reality and real theatrical performances. The Westfield Garden State Plaza malls website is very clear and easy to navigate and you have the ability to sign up for rewards and events online.
The Short Hills mall is probably the cleanest and nicest mall out of all these five. A lot of the shops located in this mall are very luxurious and upscale which attracts a lot more customers. This mall is also a lot closer than some of the other malls so driving there won't be as much of a struggle. Going to this mall around the holidays is also super exciting because of all the fun decorations and holiday figures like Santa Claus and the Easter bunny come to visit!
The Menlo Park mall located in Edison is another great place to get your shopping game on! The Menlo Park mall includes a Rainforest Cafe which is a super fun interactive experience where you can eat in the company of a rainforest. This mall includes tons of fun shops and places to go take a bite to eat. The Menlo Park mall is very family friendly and is always offering good deals for shoppers. Not to mention there is a dine-in movie theater!
The Bridgewater mall is one of the more popular malls in our area of New Jersey and for a good reason! This mall has multiple fun and trendy shops for students to get their favorite clothes from. There is also a dine-in theater for your pleasure and because it's more local it's one of the more popular movie sites. The mall is also very open and clean so shoppers don't feel uncomfortable when they're working their way around the mall.
Leave a Comment
About the Writer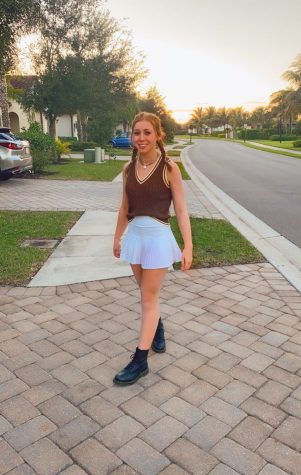 Sydney Schwartz, Staff Writer
Sydney Schwartz is a senior at WMC and this is her first and final year writing for the paw. She enjoys performing, fashion, and film. She's excited...