WMC Counseling Update: January 2022
The New Year is upon us, as is the third marking period. As we transition from the first half of the school year to the second, the WMC school counseling team has a few updates for students across all grades. 
Freshmen:
Not much to comment on for freshmen this month, aside from the fact that scheduling meetings for sophomore year begin in late January. Freshmen are encouraged to pick classes which will fulfill some of their elective requirements, as well as paying attention to their teachers recommendations. Aside from this, however, counselors just want to remind students that peer tutoring and counselors (both academic and wellness) are always available to help students if necessary.
Sophomores:
Similar to freshmen and juniors, sophomore scheduling meetings are being set up for this month and early February as well. These meetings will mostly serve for students to choose classes for next year, and choose their courses for next year in terms of the IB programmes offered at the school, but will also start up a dialogue about being post-high school. Morris County Votech applications are also open until March 31st for their shared time program.
Juniors:
Now that junior college conferences are in full swing, junior scheduling meetings are also beginning for next year. Juniors are encouraged to think more about their post-secondary plans. In line with this, the junior college presentation that was given in early January is now available. As students begin to prepare more and more for the post-secondary process, counselors are available to help students wherever necessary in the process and answer any questions students may have.
Seniors:
As many seniors are beginning to receive decisions and continuing to send out applications, counselors just have a few helpful notes. Any students that are required to submit transcripts can request their transcripts from the guidance office. It must be submitted each time a transcript is sent in order to let counselors know. Additionally, CCM's instant decision day is February 2nd this month, so seniors should email their counselors if they're interested.
Leave a Comment
About the Contributor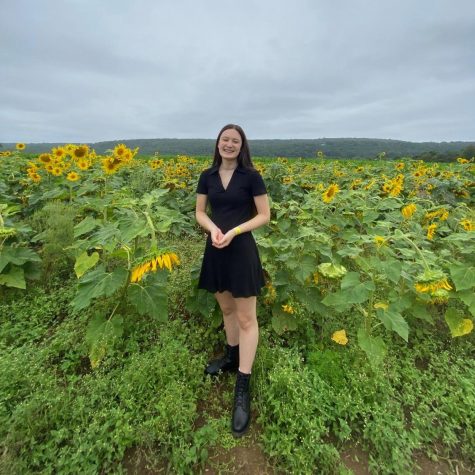 Evelyn Oravez, Editor-in-Chief
Evelyn is a senior and Journalism III student this year, and is one of The Paw's editors-in-chief for two years running! This year she is excited about...