Damar Hamlin's Charity Brings in Millions Overnight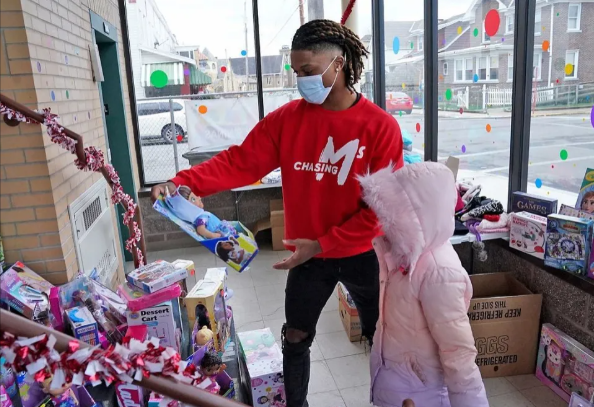 Bill's safety Damar Hamlin suffered a cardiac arrest on the field during Monday Night Football. Since this occurred, more parts of who Hamlin is have come into the spotlight. His character has become more important than his stats. Even before his professional career, Hamlin has dedicated himself to bettering his community. Not just the NFL or even the entire sports community but the whole country has rallied in support of Hamlin.
Throughout his career, although short, he has committed himself to his community and giving back. He has gone to speak at youth camps, letting players know what is ahead of them in their careers. Hamlin has also visited the day care center that his mother runs and organized a toy drive around the holidays for children that are less fortunate. 
Hamlin's high school coach shared with The New York Times that "Whether it was adversity or high times, working for his charity, or helping an athlete or student of lesser caliber. Whatever it was, he was steady, calm and confident in himself. A true leader by example. He's an incredible person." Other coaches that knew Hamlin spoke highly of him. Steelers Coach Mike Tomlin said in a news conference on Tuesday that "I've just got a lot of respect and love for him as a human being, his commitment to the pursuit of his goals and dreams of doing what he is right now, which is playing in the NFL." His college coach at University of Pittsburgh, Pat Narduzzi shared that Hamlin is "a hero to thousands of Pittsburgh kids."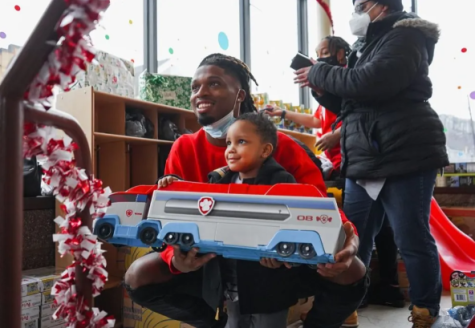 Two years ago, Hamlin created a GoFundMe page for the toy drive in his hometown. He created it as soon as he got out of college just before being drafted by the Bill's in the sixth round. Hamlin wrote on his GoFundMe page "As I embark on my journey to the NFL, I will never forget where I come from and I am committed to using my platform to positively impact the community that raised me."Before Monday when Hamlin collapsed, the foundation had raised just under $3,000. But the Tuesday following the incident, the fundraiser exceeded $4 million. Some of that money came from the sports apparel company Fanatics. The company's chief executive shared that all proceeds from sales of Hamlin's jersey would be donated to the charity. Since Monday night, Hamlin's jersey has been the top selling item from Fanatics.  
The "Chasing M's Foundation" created by Hamlin  and linked to the GoFundMe was created "to use as a vehicle to bring lasting impact to his community" the page states. The foundation supports many different avenues of doing so such as, toy drives, back-to-school drives, kids camps and more.
Leave a Comment
About the Contributor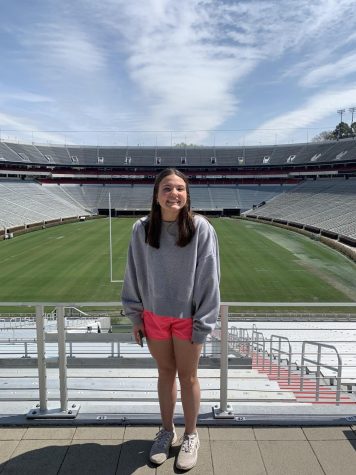 Lizzie Rubright, Sports Editor
Lizzie is a senior and in her third and final year writing for The Paw. Lizzie loves all things sports: watching them, playing them and especially writing...