Cavs' Donavan Mitchell Puts Up 71 Points Joining Elite Company
Donavan Mitchell made franchise history and NBA history on Tuesday January 2. He was acquired by Cleavland in the offseason after an all-star career with the Utah Jazz.  The Cavaliers faced off against the Bulls in an overtime thriller game where Mitchell would show his stardom.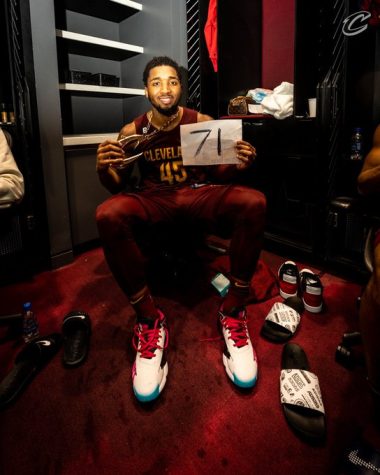 He set a Cleveland record scoring 71 points; the most by any NBA player in over a decade. His record setting night would help the Cavaliers to come from behind and beat the Bulls 145-134 in overtime. Mitchell sent the game to OT by grabbing his own intentionally missed free throw and scored with three seconds left. With that shot he broke the Cleveland record with 58 points.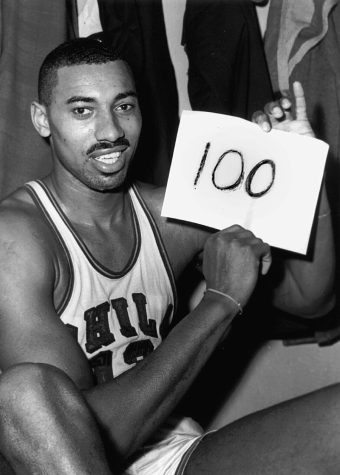 Mitchell joins some of basketball's biggest names like the late Kobe Bryant, former Los Angeles Laker and the late Wilt Chamberlain, former Philadelphia 76er. Mitchell scored the most points in a game by any player since Bryant put up 81 against Toronto in 2006. The record is held by Chamberlin who in 1962 scored 100 points against New York. Mitchell said in a press conference following the game, "To be there in the record book with guys like Wilt is truly humbling. I always believed I could be one of the best players in the league. I'm speechless and blessed to be in the company of that greatness."
He joins an elite group of six players who have scored 70 points in a game. Chamberlain reached it six times throughout his career. Bryant, David Thompson, Elgin Baylor, David Robinson and Devin Booker have all recorded the figure once. 
Not only were his points that night impressive but his other statistics were as well. He tied his career high with 11 rebounds and eight assists in 50 minutes. He set a career high 20 made free throws and 25 free throw attempts. He had 55 points by halftime which tied Bryant for the most by any player in the last 25 years.
Former Cleveland Cavaliers players Kyrie Irving and Lebron James sent their congratulations to Mitchell. Irving who previously held the franchise record for the Cavs with 57 points said "Good. Records are meant to be broken, I'm happy he did." James also shared his congratulations stating "I haven't seen the clips of the game yet, but obviously, the guy had to be on fire. … We play a game where a lot of guys always talk about getting buckets, you know? And some of the best guys who put the ball in the hole," he continued "And obviously, tonight, Donovan showed that he's one of the best in our league to be able to put up … anytime you're putting up 70s, 60s, 50s, 40s — you know you're extremely, extremely gifted at what you do. That's definitely something he'll never forget, his family will never forget."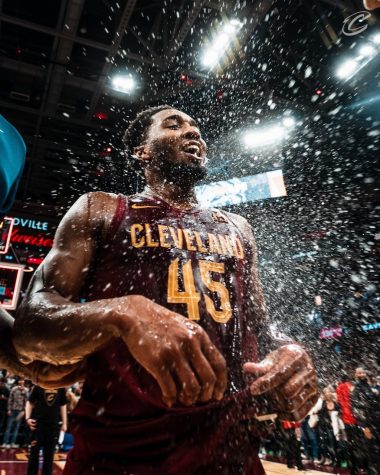 Following the game, he was celebrated by his teammates, coaches and their fans. The arena was filled with cheers and Cleveland forward started an M-V-P chant while he was dosed in water by his team.
Leave a Comment
About the Contributor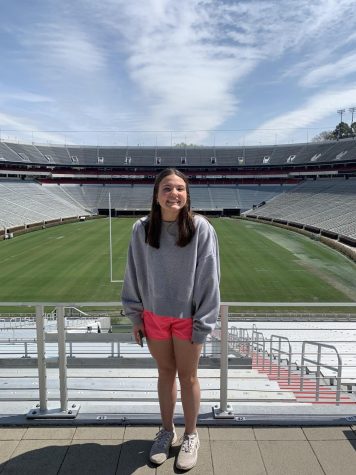 Lizzie Rubright, Sports Editor
Lizzie is a senior and in her third and final year writing for The Paw. Lizzie loves all things sports: watching them, playing them and especially writing...