Coronavirus: How You Can Help
During this time of uncertainty, members of the Long Valley  community have been coming together to help and support their neighbors. There have been food drives, donations of things like homemade masks and crocs, and support for children and the elderly. The community has always been supportive and close-knit, but they are showing more than ever the power of working together. 
Some of the most impacted people during the pandemic are health care workers. There are shortages of essentials like masks, and many doctors and nurses are working long hours with little rest. To help them, members of the community have put together food and other supplies to send to local hospitals. They have been sending platters of sandwiches, bagels, individually wrapped snacks, and even boxes of Girl Scout cookies. There have been donation boxes set up for crocs for the doctors and nurses as well. Many people have been making their own fabric masks to save the real ones for medical professionals. 
Along with doctors, the elderly and children have been greatly impacted as well. Being among the most at risk, anyone over the age of 60 has been advised to stay at home. To help them, many people have been running errands like going to the grocery store and picking up prescriptions so they don't have to worry about going out. Many local stores have also added hours specifically for higher risk groups. The Township has created a spreadsheet with the locations and hours of some of these stores. Children have also been affected by the changes brought on by the virus. Their learning from home is more independent, and is a big change for young kids. In order to cheer them up, the local police department and first aid squad has been doing drive-by visits and birthday parties. There have also been donations set up for children who need school supplies. People have been helping as much as they can to make the situation easier for everyone.
There are many things that anyone can do to help support the community. The Long Valley Food Pantry is still accepting donations with modified policies. You can visit their website for more information. Local hospitals are also accepting donations of personal protective equipment and other necessary items.  The Atlantic Healthcare website  provides information on what and how to donate. The Long Valley Stronger Together and Long Valley Helping Hands organizations have Facebook pages with information about donations and other ways you can help. There is also a group in Hackettstown called FLAG (Front Line Appreciation Group) that organizes donations and food drives to help hospital workers. You can visit the pages linked to find out more information. 
The Long Valley community has always been very supportive of their neighbors. Especially in times like this quarantine, everyone is doing everything they can to help.  
About the Writer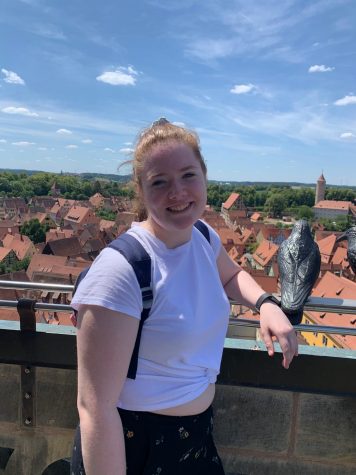 Kyra Conover, Features Editor
Kyra Conover is a senior and is very excited to be the editor for the Features department! She is also one of the leaders of the Loreleis a cappella group...