Wonder Woman 1984
Wonder Woman is back again with shoulder pads and all! Wonder Woman 1984 has finally been released on Christmas Day after continuous delays.
Gal Gadot reprises her titular role as Diana, Princess of the Amazons, or more commonly known as Wonder Woman,, and despite the film taking place over six decades after the previous film, the character does not appear to have aged a single day. Starring alongside Gadot, Chris Pine returns as Steve Trevor, a United States Air Force Colonel, who becomes Wonder Woman's love interest in the previous movie. Spoiler Alert! Fans are curious to see how Pine's character returned to the film as he was killed during the ending of the first film. The film also features new, but familiar, faces. Kirsten Wiig portrays the character, Barbara Minerva, at first a colleague and friend of Diana Prince (Wonder Woman); but throughout the film, she transitions into the villain named Cheetah. Wiig's character is not the only villain Wonder Woman must face off against; Pedro Pascal appears in the film as Max Lord, a TV Salesman with a secret agenda.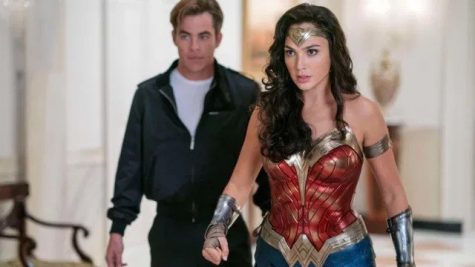 Wonder Woman 1984 takes place 66 years after the original film so it's no surprise that the overall tone and style of the movie are different. The movie, directed by Patty Jenkins, embodies the bright and colorful imagery and a very upbeat tone of the '80s, differing from the previous film's dark and ominous tone as a result of it taking place during World War I. Gadot expressed the following in regards to the film: "[Diana's] been living for over six decades by herself, in man's world, serving mankind and doing good. And this story is a story of its own. I mean, the only thing that we share in both stories is probably, you know, the fact that it's Diana Prince and also Steve Trevor. But other than that, it's a whole new world, and the era is different, and Diana is different, and the story is new."
As commonly known, the movie industry was drastically affected by the entire pandemic and the rules of lockdown. With risks of cross-contamination, Wonder Woman 1984 was delayed for quite some time and had many speculating whether or not it would be released any time soon. Speculations were then put to an end when it was announced that the film would be released on December 25th at home, on HBO Max, and in select movie theatres. Due to the pandemic, families can choose whether to go out in public to see it at their local theatre (with safety regulations involved) or from the comfort of their homes. Wonder Woman 1984 will be available on HBO Max for one month after its release date to all HBO Max subscribers with no additional charge. To prevent people's efforts to see the film for free, HBO Max has removed their one-week free trial temporarily.
With the movie's release on Christmas Day, it doesn't matter whether it is seen at home or in theatres, but that a little positivity from a film with such a strong message is accessible to the public. Although the year has been challenging, Wonder Woman 1984 is a good way to end the year in a positive way.
Leave a Comment
About the Contributor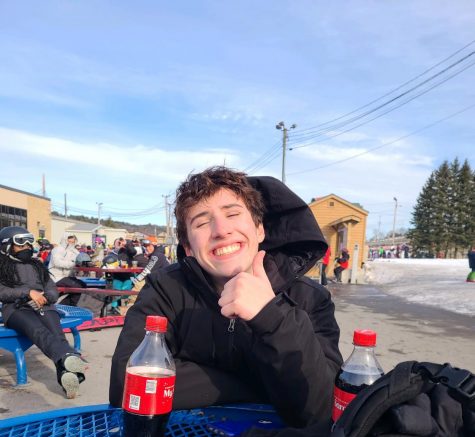 Sebastian Gutkin, Editor-in-Chief
Sebastian Gutkin is a senior here at West Morris Central High School and is currently Editor-in-Chief. This is his third and final year writing for The...