Central Cooks up Competition
Mrs. Feltimo's creative cooking classes have turned on their ovens and brought the heat to the C-wing as they stepped up to the chopping block. This past week, the Creative Cooking classes competed in the Chopped Competition: Hors d'Oeuvres Edition! Although several periods of Mrs. Feltimo's Creative Cooking classes participated in this event, The Paw was lucky enough to witness the Chopped Competition of Period 5.
Based on the iconic television show, Chopped, students were grouped into four teams consisting of four to five members. As each member piled into their designated kitchens, they were each assigned to create Hors d'Oeuvres (or as non cooking connoisseurs refer to it, appetizers) in thirty minutes. With this in mind, the students had to remember that their dish should be one to two bites and be able to pick up with one hand. However, there were still more challenges to be brought to the plate. Each team had to incorporate mystery basket items into their dish. For this class, their mystery basket consisted of pork tenderloin, blood orange, asparagus, and Monterey jack. With these ingredients mandatory, each team used five minutes to prepare and gather materials for what they were intending to cook. After said planning time, the teams dived into their dishes and began to create their unique creation to later be judged and declared the winner.
While circulating the room, tension was as high as the heat in the ovens. With each their own duties to ensure success in their kitchen, each member of every team put their skills to good use by either sauteing, mixing, or even washing dishes. Despite each team being given the same ingredients to be included in their appetizer, they each used their creativity to cook a unique dish that differed from the others.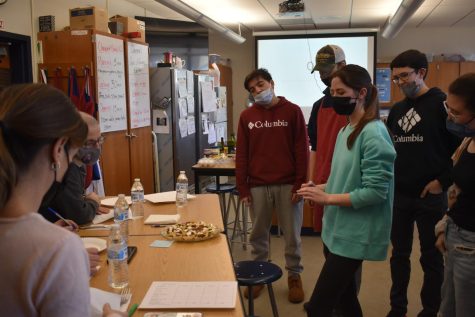 The clock neared zero and the judges took their seats as each kitchen plated their Hors d'Oeuvres elegantly on their platter. For some, those last few seconds were spent in rejoice while for others it was spent in haste. But in the end, as the timer went beeping and each team had to take their hands away from their creations, it was time to face the next portion of the competition: the judges.
There would be no competition without esteemed faculty members taking on the role as the judges of each creation. For period 5, the table of judges consisted of Mr. Rymer, Sra. McDonnell, and Mr. Jacobsen. The judges were tasked with considering the appearance, flavor, creativity, use of time, cleanliness, and use of the mystery ingredients when deciding who they thought should take home the title of winner. After a long discussion, mathematical calculations, and a lot of seconds, the judges came to a difficult conclusion. For the period 5 Creative Cooking Chopped Competition: Hors d'Oeuvres Edition, the winners were from kitchen #2: Lindsey Bernardi, Stephanie Bruin, Sophia Dolan, Gabriella Ajbuszyc, and Emily Vaughn. The five of them made a delicious and ravishing platter that won over the judges' taste buds! Senior Emily Vaughn from the winning team of the competition, stated, "It was stressful but fun cooking with friends!" Altogether, every kitchen did an amazing job during the competition. Each team member showed off their cooking skills, creativity, and teamwork as they banded together to participate in something fun.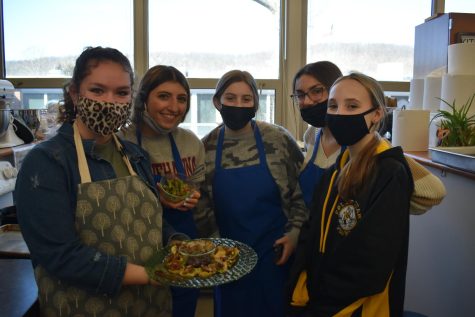 As this Chopped competition comes to a wrap, WMC is hungry to see what Mrs. Feltimo has in her pantry next when it comes to exciting events. Could there even be a Faculty Chopped competition in the future? So to whatever Mrs. Feltimo has in store, gouda luck!
Leave a Comment
About the Contributor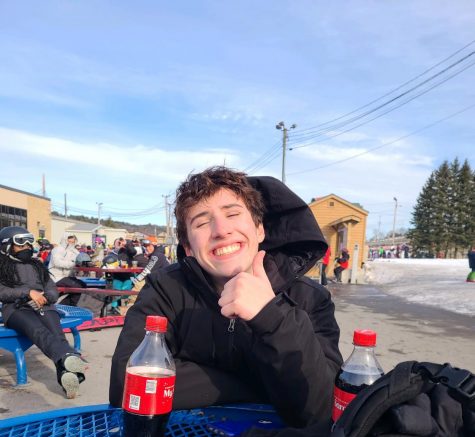 Sebastian Gutkin, Editor-in-Chief
Sebastian Gutkin is a senior here at West Morris Central High School and is currently Editor-in-Chief. This is his third and final year writing for The...